ACD a step toward building unity among Asian countries- Afghanistan President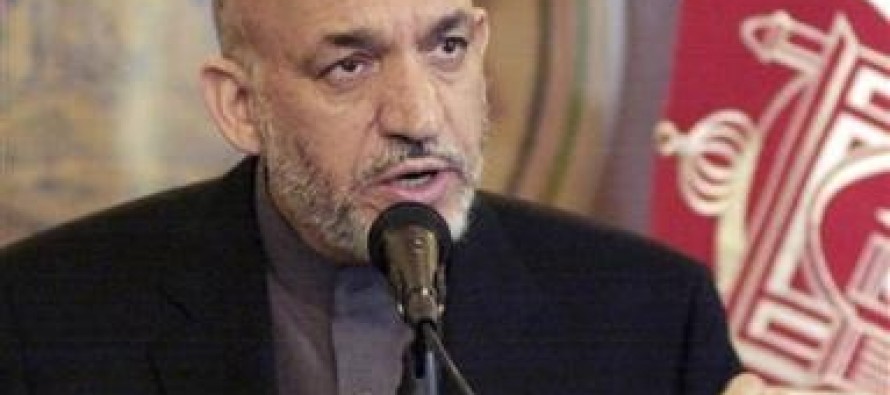 Addressing the Asian Cooperation Dialogue (ACD) maiden Summit in Kuwait City, President Hamid Karzai regarded the ACD a significant stride towards unifying and cementing peaceful coexistence among different cultures and civilizations in the region.
The first Summit of the ACD began in the State of Kuwait on Wednesday under the auspices of Sheikh Sabah al-Ahmed al-Jabir al-Sabah, Emir of Kuwait with participation of 32 Asian countries and a number of officials of the regional and international organizations.
The Summit (ACD) also congratulated and welcomed the Islamic Republic of Afghanistan as a new member of the Forum.
Afghan President Hamid Karzai quoted in a statement released by Presidential Palace media office said, "Afghanistan believes that it was an excellent initiative by the Kingdom of Thailand to launch in 2002 the Asian Cooperation Dialogue, as a continental forum for integrating all aspects of Asia's strengths and transforming the vast continent into a desirable unified community."
The source further added, President Karzai applauded the proposal by His Highness Sheikh Sabah Al Ahmed Al-Jaber Al Sabah, the Amir of the State of Kuwait, to establish  the ACD Trust Fund of 2 billion $ for the development efforts in the least developed Asian countries and his announcement to contribute 300 million dollars towards the target amount of 2 billion USD.
President Karzai hoped that other member states would also generously contribute to the Trust Fund for the good of the entire continent.
he noted, Afghanistan respects the core principles of the ACD, namely positive thinking; informality; voluntarism; openness and respect for diversity.
President Karzai said, "We believe that ACD provides a unique opportunity to discuss and engage in sincere and result-oriented dialogue with a view to addressing the peace, security and development challenges that confront us all in different ways. This Forum can enable us to further strengthen peaceful co-existence among cultures and civilizations in our continent."
He also added, "I am fully confident that our membership in this very important Asian Cooperation Dialogue will further provide the opportunity to better strengthen our regional cooperation for the well being of our continent and beyond."
At the summit, leaders of the ACD member states congratulated President Karzai on membership of Afghanistan to the ACD and described its affiliation with the Forum as beneficial.
---
---
Related Articles
Officials of the Afghan Women Affairs Department in Sar-e-Pul province said the handicrafts by women in Sar-e-Pul province have increased
Afghan Ministry of Public Works signed 18 construction projects' agreements with local construction companies on Tuesday. The projects include road
In a recent report by the World Bank (WB), Afghanistan's economic growth in 2013 is projected at 3.1%, down from