Act now for a brighter future for the Afghan people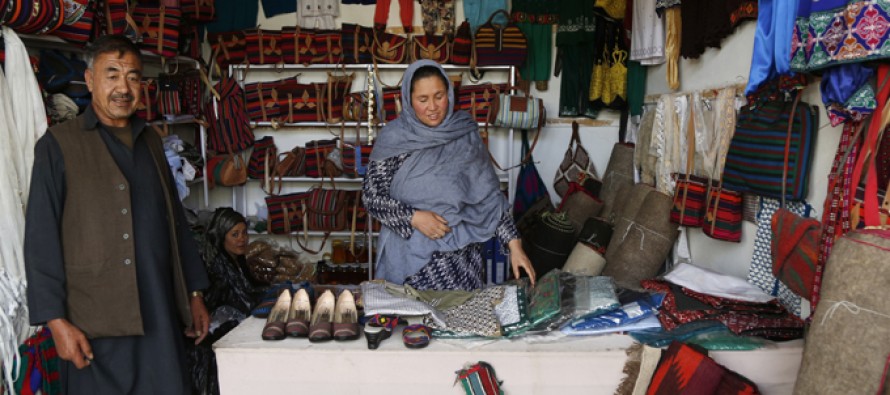 World Bank Blog Post By Hartwig Schafer
In 2001, only one million Afghan children attended school–none of them girls. Today, over 8.5 million students attend school–over 40% of them girls.
Amina, a 9th grade student, is one of over 3 million girls that now attend school through the contributions of the Afghan people and support from the international community.
"I have seen many improvements at my school. We are learning more now through better teaching methods and materials," she said. Amina is one of the millions of Afghans whose lives have improved and has great hopes for the future.
As the first country that I visited after becoming the World Bank's Vice President for the South Asia Region in July 2018, Afghanistan impressed me with its resilient people and achievements in spite of challenges, notably in education, health, and infrastructure.
The country has immense potential. Located in the center of a fast-growing region blessed with a young population and abundant natural resources, Afghanistan can achieve rapid growth and huge improvements in living standards through sound planning and tight implementation.
Despite the encouraging progress and potential, both sentiment and evidence show that living standards for too many Afghans remains low due to persistent poverty, high unemployment, and lack of security. Tensions have shaken business confidence, while the country's fiscal situation remains precarious. These challenges require tireless efforts to overcome.
More than ever, extra attention needs to be paid to sound implementation with effective collaboration between the Government of Afghanistan and its international partners to ensure sufficient resources are used for the maximum benefit of the people of Afghanistan.
With these considerations in mind, we are meeting together this week at the Ministerial Conference on Afghanistan in Geneva, Switzerland. Representatives from many countries and organizations have gathered to reaffirm the solidarity of the international community with the Afghan people in their efforts toward greater peace and prosperity, and for the Afghan government to realize greater development and reform.
Two years ago, in 2016, the Afghan government and international community made mutual commitments at the Brussels Conference on Afghanistan to take the country further on its path toward economic growth and peace.
We've seen some encouraging results as the Afghan government has taken serious steps to expand an ambitious agenda of reforms in key fronts, including strengthening public financial management systems and improving the business environment to allow private sector growth and create jobs for the Afghan people.  These reforms have begun to deliver results. For instance, Afghanistan was ranked as a top improver in the World Bank's annual Doing Business report for its reforms, making it easier to start and run a business.
Moreover, the prospects for peace appear to be promising, which is a hopeful sign for growth in the coming years. If achieved, a durable peace will take Afghanistan toward a more sustainable development path.
However, much more remains to be done for poverty eradication, job creation, and ensuring better security for the Afghan people. At today's meeting in Geneva, on behalf of the World Bank Group, I stressed to the Government of Afghanistan and its development partners the need to accelerate the implementation of the vision and strategies that have been put into place to enable the key sectors of agriculture and extractives, boost investment in regional connectivity, continue to implement reforms to address business constraints, and increase, investments in health and education.
Implementation does not necessarily mean new laws, regulations, or strategies. Rather, it means identifying a few concrete goals, tracking progress toward them, and taking action when reforms get stuck or slow down. It also means taking decisive action when progress is prevented by vested interests.
We can't afford the luxury of waiting any longer. Let us work together to turn this vision into reality, as taking difficult but necessary steps now will lay the foundation for creating a prosperous Afghanistan. We owe it to Amina and millions of other Afghans that are working hard toward a better and more prosperous future.
---
---
Related Articles
In an exclusive interview with the Pajhwok Afghan News (PAN), Kandahar Mayor Mohammad Omar Omar said Kandahar needed 300km roads
Afghanistan and Tajikistan signed memorandum of understandings to encourage cooperation in the areas of customs, arts, culture, media and investment.
Wheat production in Farah province this year has doubled, according to the provincial department of agriculture and livestock. Eng. Abdul