ADB commits over $5mn to support new strategy for CAREC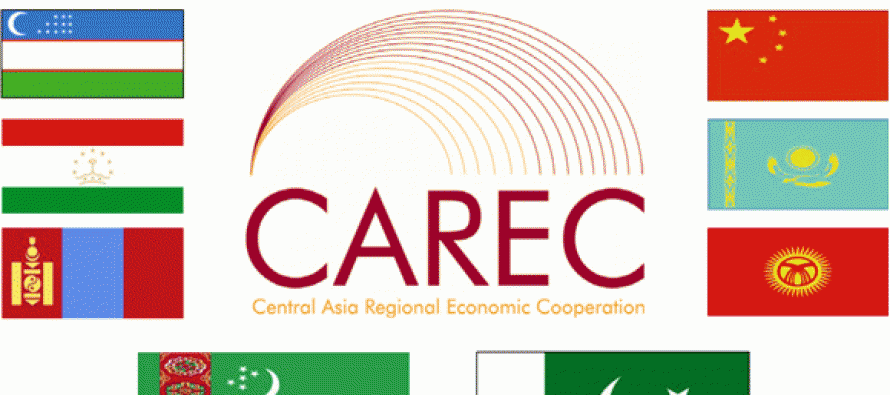 The Asian Development Bank (ADB) President Takehiko Nakao pledged more than USD 5mn to support new strategy for Central Asia Regional Economic Cooperation (CAREC).
The announcement was made at the 16th CAREC Ministerial Conference held in Dushanbe, Tajikistan on Saturday.
CAREC Ministers from 11-member countries unanimously endorsed CAREC 2030, a new long-term strategy that will take the CAREC program to its third decade of operations.
The 11 members of CAREC are Afghanistan, Azerbaijan, the People's Republic of China, Georgia, Kazakhstan, Kyrgyz Republic, Mongolia, Pakistan, Tajikistan, Turkmenistan, and Uzbekistan.
The CAREC 2030 strategy aims to help countries in the region achieve the Sustainable Development Goals (SDGs) and climate change targets under the Paris agreement, while aligning with national development priorities.
To date, CAREC financing has been used to strengthen connectivity and trade through building build or rehabilitating 8,592 kilometers of road and more than 5,103 km of rail across 6 transport corridors. Over 9,041 km of power transmission lines have been constructed, supporting the expansion of energy trade between energy surplus Central Asian countries and energy deficit countries in South Asia, including Afghanistan and Pakistan.
As the secretariat of the CAREC program, ADB has financed over a third of over USD 30bn investment made by the program since it was set up in 2001.
Next year, ADB will finance the first phase of the Turkmenistan-Afghanistan-Pakistan (TAP) transmission line project for $150 million. ADB has already begun discussions for regional projects in the areas of agribusiness, tourism, and railways covered in CAREC 2030.
---
---
Related Articles
The World Wide Web (www) turned 20 years old on 30 April 2013! Happy Birthday in arrears to our, I
Asia has the most daily active users, according to new data from Facebook. With 396 million people across Asia using
The assistance was handed over to Afghan State Minister for Disaster Management Ghulam Bahaudin Jailani by Chinese Ambassador to Afghanistan