ADB pledges USD 200mn for power project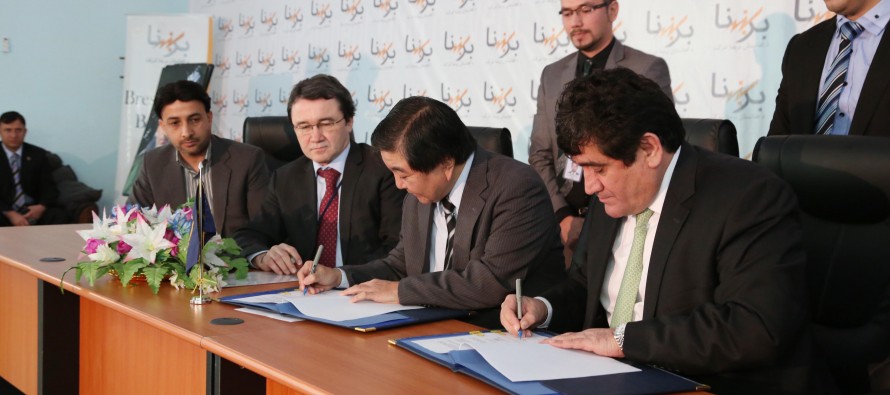 The Asian Development Bank country director for Afghanistan, Joji tokeshi, agreed to grant USD 200mn to Da Afghanistan Breshna Sherkat (DABS) for the extension of transmission lines from Turkmenistan to various parts of Afghanistan.
DABS CEO Mr. Abdul Razique Samadi said a 100km line of 500Kv will be extended from Turkmenistan to Shiberghan, the capital of Jawzjan province, and Andkhoi district of Faryab province. An extension of a 220kv line from Shiberghan to Mazar-e-Sharif and establishment of substations in Andkhoi and Shiberghan are also part of the project, added Mr. Samadi.
The project is expected to be completed in 2016.
The aid money will also be used to build and improve the electricity network in Logar and Paktiya provinces.
Mr. Samadi also mentioned that another project worth USD 120mn, running from Baghlan's capital Pul-e-Khumri, to Kabul will be funded by the ADB and will be signed in a few months.
This comes as the dwellers in Northern provinces of Afghanistan had complained about the weak and inconsistent power supply.
---
---
Related Articles
International Finance Corporation, a member of the World Bank Group, is welcoming the signing of a Heads of Terms agreement
Gold and fuel prices declined in Kabul during the outgoing week. A liter of petrol was at 57afs compared to
Kazakhstan has expressed interest in investing in Afghanistan's infrastructure in a bid to increase trade activity between the two countries.