Adela Raz assumes office as deputy foreign minister for economic affairs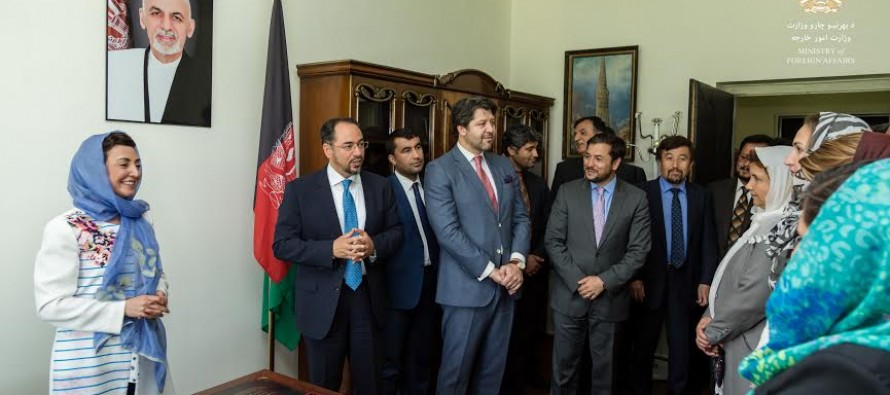 Adela Raz assumed charge as the deputy foreign minister for economic affairs today.
The Ministry of Foreign Affairs (MoFA) said Saturday that Ms Raz was introduced during a ceremony attended by Foreign Minister Salahuddin Rabbani, Deputy Foreign Minister for Political Affairs Hekmat Khalil Karzai, Deputy Administrative and Finance Dr. Nasir Ahmad Andisha, Deput director for Administrative Office of the Preside y Ms Kamila Sediqi, and other directors and officials of the Ministry of Foreign Affairs.
Foreign Minister Salahuddin Rabbani congratulated Ms Raz and highlighted the key objectives of the ministry.
"Foreign Affairs Ministry's key objectives are to defend the national interests of the country while pursuing the foreign policy and attracting foreign investments in the country," said Rabbani.
Ms Raz thanked the government for their support and trust and said her main objective would be to serve the development of the nation.
---
---
Related Articles
In a report, the United Nations Development Program (UNDP) called for immediate action to support Afghan banks. In a three-page
On Thursday, 2ndvMay 2013, the opening ceremony of a river bank protection wall was held in the villages of Jaman
At a cost of AFN 24,742,000 funded by the National Solidarity Program of the Ministry of Rural Rehabilitation and Development