Afghan Agriculture Ministry to standardize cotton production in Baghlan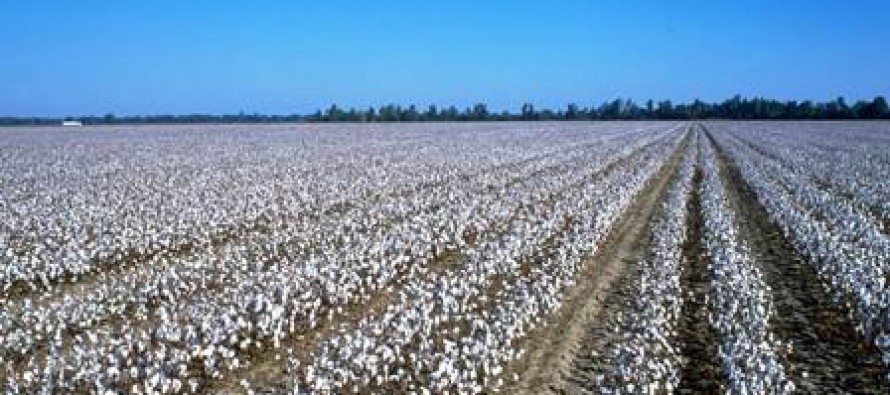 The Ministry of Agriculture, Irrigation and Livestock have distributed improved cotton seeds and fertilizers to hundreds of farmers in Baghlan in a bid to standardize cotton production in the province.
Baghlan Agriculture Director Azizullah Aimaq said five-hundred 10-kg bags of improved cotton seeds have been provided to 350 farmers along with fertilizers based on the size of their lands.
"The seeds and the fertilizers were purchased at a cost of USD 80,000 by the Ministry. The purpose of this project is to enhance the growth of cotton crop in Baghlan in a standardized and professional manner," said Mr. Aimaq.
According to Mr. Aimaq, cotton was grown on 1,500 hectares of land in the districts of central Baghlan province, Dahnai Ghori and Baghlan's capital, Pul-e-Khumri, adding that each hectare of land produced an average of 770 kilos of cotton that would generate an income of more than 390mn AFN to the farmers.
Mr. Aimaq said the production of cotton for this year is estimated to be significantly higher than last year's with the implementation of the new project.
Meanwhile, some of the farmers called on the Ministry to assist with finding better markets for their cotton production.
Agriculture Director said the Ministry has undertaken projects aimed at promoting cotton business in Baghlan.
He added that cotton from Baghlan would be used in the textile industry of Pul-e-Khumri that has had poor production lately.
---
---
Related Articles
The acting Mayor of Kabul, Abdul Ahad Wahid, said on Saturday that companies, NGOs, ministries and other public institutions owed up
20 villages in the district of Andar and Deh Yak in southern Ghazni province were hit by heavy rains and
President Ashraf Ghani has issued orders for the construction of a mausoleum for Afghanistan's first President Sardar Mohammad Daud Khan.