Afghan and Indian investors attend a joint conference in Kabul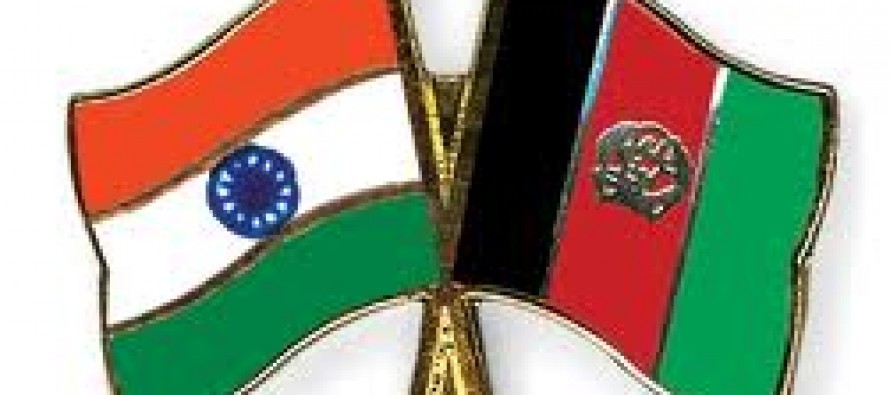 A delegation of Indian companies attended a joint conference held in Kabul on Sunday.
The conference was attended by 18 Indian companies from various sectors, including cement production, agriculture, car manufacturing, water consulting services, energy and infrastructure, electronics and transportation.
Addressing the conference, Chief of the Afghanistan Chamber of Commerce and Industries (ACCI) Mohammad Qurban Haqjo said the aim of this conference is to strengthen economic and trade ties between the two nations.
According to Mr. Haqjo, the Indian delegation during their two-day visit to Kabul discussed mutually beneficial opportunities for more than 300 Afghan traders.
He added that the ACCI is expecting to see five to seven contracts signed between Afghan and Indian investors in the near future.
Afghan Ministers of Commerce and Industries, Mines and Agriculture reflected on the trade development Afghanistan has achieved in the past decade and the opportunities available for local and foreign investors in Afghanistan.
Indian Ambassador to Kabul Gautam Paudia said significant measures have been taken to expand trade relations between Indian and Afghanistan in the past two years.
"Development of economic ties with the Afghan government is one of the main strategies of the Indian government. We believe that economic and political stability are interconnected and essential for Afghanistan," said Mr. Paudia.
India and Afghanistan signed a strategic partnership agreement last year aimed at strengthening the ties between the two nations in terms of security and economy.
During his visit to India four months ago with a high-level delegation from Afghanistan, President Hamid Karzai urged Indian businessmen to hurry up to grab investment opportunities in his country and said Afghanistan was ripe and ready to accept investment in mining and other sectors.
---
---
Related Articles
Honey production in Farah province is expected to reach 1,700 tons, denoting an increase of 40% from last year's production.
Zarghona Salehi (PAN)- Prices of petroleum products dipped during the outgoing week in Kabul, with rates of other essential daily-use
The United Nations (UN) have pledged to provide technical and financial support for Afghanistan's upcoming election, in an effort to