Afghan and Pakistani officials reach an agreement on undocumented Afghan refugees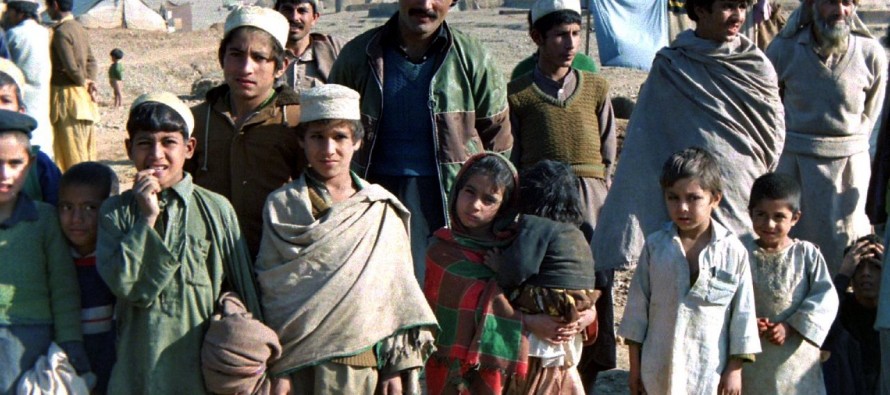 Close to two million Afghans are reported to be living in Pakistan's Khyber Pakhtunkhwa area and viagra jelly for women the northwestern parts of Baloochistan. Most of these refugees were born cialis 5 mg buy and raised in Pakistan during the last 30 years, but are still considered citizens of Afghanistan. They remain under the protection of the United Nations High Commissioner for Refugees (UNHCR) and have been provided legal status by viagra pfizer the Pakistani government to live in the country indefinitely.
However, the refugees who have not been documented in Pakistan but are still considered Afghan citizens are facing problems such as harassment, involuntary repatriation and unannounced raids by the Pakistani government, on a daily generic cialis canadian basis.
With those issues in mind, a nine member delegation led by Sayed Hussain Balkhi, the compare viagra prices Minister of Refugees and Repatriations traveled to Islamabad this Sunday. The purpose for this trip was for the minister to speak to the Pakistani authorities about the circumstances in which some Afghan refugees in Pakistan live. The issue of mandatory deportation was also a priority among the topics.
The counterparts to Mr. Balkhi handling these negotiations were Abdul Qader Balooch, the Minister for Tribes & Borders Department in Pakistan and Emraan Zaib, the Chief Commissioner of the country. After meeting with the representatives of the refugees, and listening to their problems, Mr. Balkhi went on to meet his counterparts at UNHCR in order to further shed a light on difficulties Afghan refugees have.
Meeting with the Governor of Khyber-Pakhtunkhwa, Sardar Mehtab Ahmad Khan  was considered among the most important meetings the delegation would have. In the meeting, the Afghan minister raised some concerns regarding the treatment of Afghan refugees, particularly by the Pakistani Police in Peshawar after the deadly attacks of last December that killed over 150 people. Governor Ahmad Khan denied any such claims and said that the registered Afghan refugees were being treated with the dignity and respect they deserve. However, some actions have been and will be taken against unregistered refugees in the country for security reasons.
Recognizing the issue of undocumented refugees as the top priority, the Afghan minister and the Pakistani government agreed to devise a methodology through which undocumented refugees in Pakistan could be registered, and eventually dignified repatriations could be made back to Afghanistan. The details of this 'comprehensive plan' have not been revealed yet.
---
---
Related Articles
By- Ahmadshah Ghanizada- Deliberations of the First Asia Cooperation Dialogue Summit began in the State of Kuwait today under the
National Solidarity Program of the Ministry of Rural Rehabilitation and Development (MRRD/NSP) implemented 11 development projects in Zarang, Khashrod, Chahar
The first ever Afghan-Turk Business Matchmaking Conference was held in Istanbul, Turkey on 21-22 October. The even was organized by