Afghan apprentices to receive technical and vocational education countrywide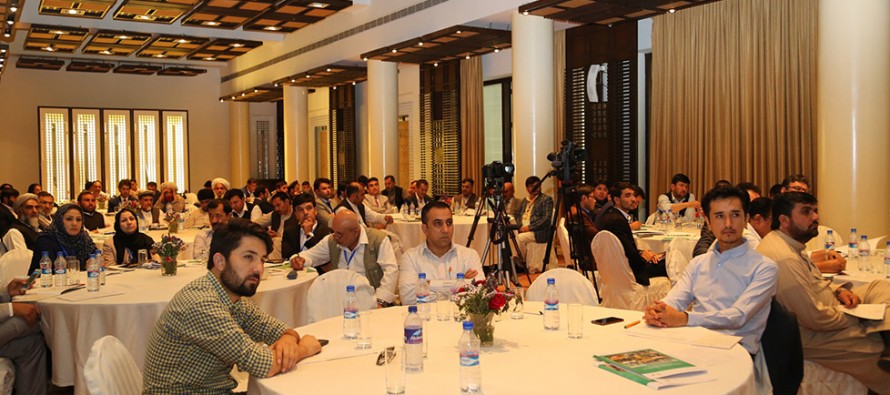 Afghanistan's Deputy Minister of Technical and Vocational Education and Training (TVET), Prof. Rahil Muhammad Formuly, together with Senior Advisor to the President, Dr. Mohammad Qayoumi, officially announced the expansion of reformed technical and vocational education for Afghan apprentices on Wednesday.
In the future – and on a countrywide level – apprentices will receive enhanced education, including both theoretical training and practical work.
Each year, some 800,000 young people flood onto the labor market. They are highly motivated to learn a profession and excel in their jobs. Most of them become apprentices in one of the 500,000 or so craft and commercial enterprises in Afghan bazaars, where they receive on-the-job training. However, many apprentices are missing an essential part during the apprenticeship: Profound theoretical background in their profession that would allow them to take their businesses forward – and make a difference.
The Ostad-e-Shagerdi (Student-Teacher) program that was developed with the support of the Afghan-German Cooperation, will close that gap.
About 80 state officials and school managers from twelve Afghan provinces attended today's ceremony in Kabul.
"Ostad-e-Shagerdi has great added value for Afghan apprentices," says electronics teacher Gawsudein Fazli. "We are helping them to better understand the theoretical background of their professions. They will become real professionals that are able to produce quality products and to embrace innovations."
The program is open for apprentices that have already completed their 9th grade. The enrolled apprentices will attend classes at TVET schools three days a week. After successfully completing three years of Ostad-e-Shagerdi, the apprentices can apply for 12th grade degrees. This allows many young people to attain secondary education, who would otherwise not have had the chance to do so.
Ostad-e-Shagerdi is currently available at three vocational schools: two in Kabul, one in Mazar-e Sharif. Up to 16 additional schools in twelve Afghan provinces will offer Ostad-e-Shagerdi next year. For now, the program is limited to apprentices in the field of electrical and automotive engineering as well as tailoring and beautician. In the upcoming years, the system will expand to additional provinces and professional fields.
The modernization of traditional apprenticeships and its countrywide expansion is another step towards improving training for skilled workers in Afghanistan. Additionally, it has the potential to save the public sector up to AFN 520 billion in investment costs for vocational college buildings and equipment that becomes obsolete.
In close cooperation with the Afghan Ministry of Education, the German-financed TVET program promotes technical and vocational education and training in Afghanistan by establishing quality and sustainable, formal vocational school system. The goal is to help as many young Afghans as possible to acquire skills that will improve their chances of finding a job and earning a regular income.
---
---
Related Articles
The Asian Development Bank announced Thursday that it will grant USD 300mn to fund infrastructure projects in Afghanistan. The projects
President Mohammad Ashraf Ghani inaugurated a key hydropower dam in the western province Nimroz. "Inauguration of Kamal Khan Dam is
According to a recent report released by the Asian Development Bank (ADB), Afghanistan's economy is expected to grow by 2.5%