Afghan artist plays his debut in the Indian cinema as a villain in Krrish 3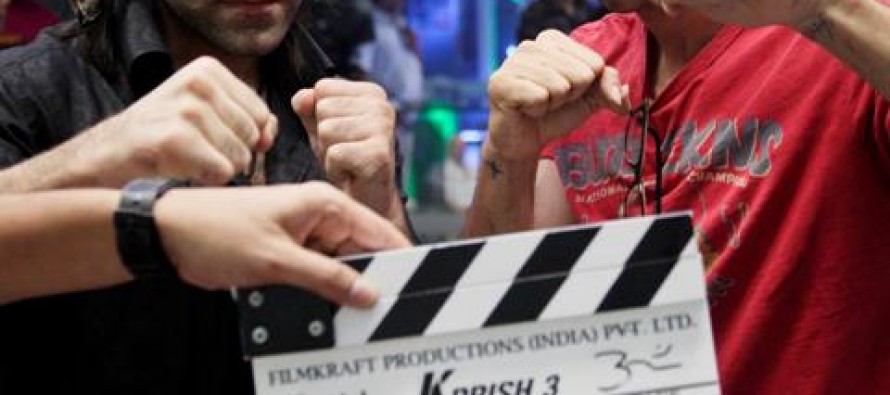 Afghan actor, Sameer Ali Khan, is going to be seen in Rakesh Roshan's Krrish 3, which is expected to hit the screens on 03 November 2013.
Mr. Khan plays the role of the movie's villain called Antman.
"I am very thankful to the Almighty God for giving me this big opportunity. I am grateful to Mr. Rakesh Roshan for casting me and allowing me to share screens with superstar Mr. Hrithik Roshan, who is now a good friend of mine and who is always there encouraging me."
Mr. Khan wanted to launch his career with playing major roles right away, and hence, has so far refused to work in two other movies where he was offered minor roles.
Well, seems like Mr. Khan has a solid career as an actor ahead of him. After all, not many get the chance to work in Rakesh Roshan's movie!
Krrish 3 is the third sequel to the story of Rohit Mehra and his superhero son Krrish after Koi Mil Gaya and Krrish, two of Bollywood's blockbuster movies!
Spending 15 years of his life doing Martial Arts, Mr. Khan has received his 3rd dan from the Korean Federation of Martial Arts. He will be demonstrating some of his fighting skills in Krrish 3.
He has sought a degree in political science in Pune University.
While keeping up with his fighting skills and training 3 hours a day, Mr. Khan is also engaged in training some celebrities and upcoming actors in Martial Arts.
The upcoming star has faced discrimination as an Afghan in India, where he has struggled hard to make a living and start a career.
"My good relations to people and my hard work enabled me to move forward," said Mr. Khan.
Mr. Khan escorted Bollywood superstar Sunil Shetty and a team of other actors to Kabul last year.
"I wanted to show them the love of Afghan people towards the Hindi Cinema. Alhamdulillah, it was successful. Everyone came back with good memories from Kabul."
Mr. Khan gave the credit for his success in life to his parents for always giving him the encouragement and support needed.
---
---
Related Articles
According to China Customs, economic cooperation between China and Afghanistan between 2002 and 2009 has expanded ten-fold. The trade volume
A white marble building, known as the "mini-Pentagon", worth USD 160mn is built in the center of capital Kabul with
Italy is ready to contribute as much as 5 million Euros to the National Solidarity Program (NSP) of the Afghan Ministry