Afghan banks should require insurance certificate before providing loans: Delawari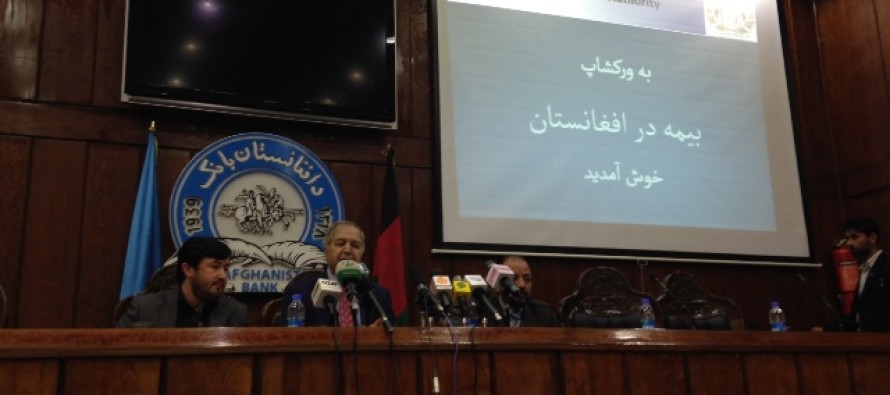 Da Afghanistan Bank (DAB) Chief  Noorullah Delawari stressed on the importance of insurance for the banking sector in Afghanistan at a conference held by the Afghanistan Insurance Authority (AIA) on Monday.
Delawari said banks loan provision by the banks should be made conditional upon receipt of insurance certificate—something that has been ignored due to absence of insurance capabilities in the country.
He said money exchangers at a recent fire incident in Kabul lost millions of dollars, for which they were never compensated.
"They were not insured against fire risk. The bank could not provide them any compensation for the loss of their dollar bills," said Delawari.
He promised his bank would collaborate with the (AIA) to expand insurance industry and inform the banks about the role of insurance.
Working under the aegis of Ministry of Finance, AIA works to oversight and regulate insurance activities in the country.
AIA Commissioner Mohammad Arif Hamidi said a new set of insurance law was completed last year and has been represented to the Ministry of Justice for approval.
In response to a question regarding the failure of insurance companies to pay the insurance claims, Hamidi said that AIA was available to respond to public complaints.
In the meantime, representatives from Afghanistan's insurance companies reflected on the challenges facing the growth of insurance business.
"Non-admitted insurance solutions provided by overseas providers (brokers and insurers) is costing Afghanistan millions of dollars of lost revenue and preventing growth for existing companies," said Shafiq Ahmad Faizi, representative from Insurance Corporation of Afghanistan (ICA).
Currently, two private insurance companies and a state insurance company are providing insurance services to the nation. Various insurance products such as aviation, cargo, personal accident, fleet motor, travel and property insurance are offered by the Afghan insurance companies.
---
---
Related Articles
The recent 10mn contract signed between Japan and Ministry of Rural Rehabilitation and Development will be spent towards implementation of
Afghanistan's Cricket Board has been allocated US$422,000 from the ICC's targeted assistance and performance programme. The world governing body of
The United States Agency for International Development (USAID) repudiated the charges lodged against the Ministry of Public Health in a