Afghan bread's the winner in Abu Dhabi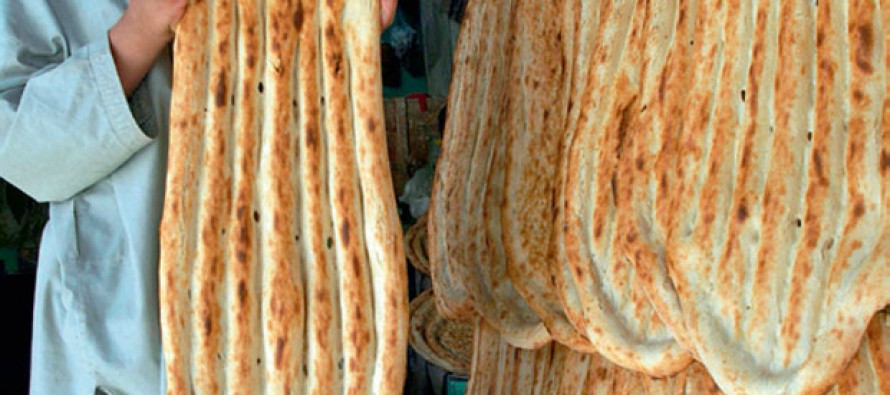 Khaleej Times-Traditional Afghan bakeries are doing brisk business with their dasha, tandour or tanour bread after the closure of many groceries in the cialis dosage mg capital.
The popular Khubus, or Lebanese bread, is proving hard to procure for people after many shops were forced to close down in the New Year when they purchase generic cialis failed to meet conditions set by the Abu Dhabi Food Control Authority.
One such bakery which has witnessed a spurt in customers is the Abu Waqas Bakery, which has seen sales rise over the last couple of weeks. The owners said there is a rush throughout the day and not just in the evening.
"Our dasha is the only naan (bread) available in the neighbourhood of more than 40 residential buildings. A majority of the residents would have their khubus delivered at order viagra or levitra home from the nearby baqalas (groceries). Now, with the closure of these grocery shops most of the original levitra without prescription residents are turning to us for bread. We are doing good business but at the same time we are short of staff and space to serve this huge flow of customers," said Z. Khan, the lead bread-maker at Abu Waqas.
He also said the shop used to be closed during the day as there would be no customers. "We now have a dozen people lined up waiting for the bread… and this is in addition to orders placed by our regular customers."
Anwar Ali, a resident of the area, said he has never seen such a rush at the bakery before. "Normally it used to take only five to 10 minutes to buy bread here, but today after seeing the rush I placed the order and came back to collect the bread after almost half-an-hour."
The scene was similar in busy residential-cum-commercial areas, where the bread-makers, mainly Afghan dashas are experiencing huge rush at their outlets.
Another baker Sher Mohammed on Khalifa Street said he was surprised to see the line-up of people of different nationalities.
"Normally, our customers are Afghans, Pakistanis and Iranians, but now we have more nationalities coming to us for the bread because they cannot get their khubus delivered at home," he added.
Ala'a Zaki, an Egyptian, said he buys his khubus from the grocery near his apartment building, but occasionally shops at the City Bakery for Afghan naan.
"I can buy khubus at the hypermarket, but I prefer the Afghan naan because this bakery is closer to where I stay than the hypermarket," he said.
---
Related Articles
In a bid to strengthen economic ties between the two nations, Afghan Finance Minister Dr. Hazrat Omar Zakhilwal and his
UN Development Program- The Government of Spain will contribute USD 6.6 million towards implementation of the United Nations Development Programme
Work on four irrigation projects in Ghor province has officially begun with financial collaboration from the Afghan Ministry of Rural