Afghan budget for next year presented to the Senate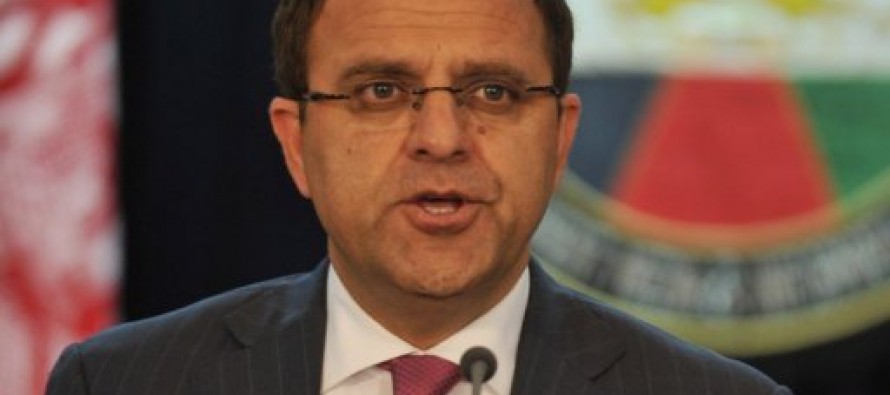 The draft for next year's budget, with a total outlay of 366.2bn AFN, was submitted to the Senate for debate on Tuesday.
According to the Constitution, the state budget and development plan of the government are submitted through the Meshrano Jirga (Senate) along with advisory comments to the Wolesi Jirga (House of Representatives).
As approved by the Wolesi Jirga, the new fiscal year will begin on 21 December 2012 instead of 22 March 2012.
The general account for the new fiscal year is projected at 196.bn AFN, showing a 46% increase, and the development spending at 170bn AFN, signifying a rise of 47%.
Finance Minister Hazrat Omar Zakhilwal, addressing at the Senate session, said the new budget would focus more on the implementation of infrastructure projects in the country, including health, education, mines, power, and agriculture sectors.
He added that 72% of the general budget would be spent on funding salaries, 14% on procurement and services and the rest on government expenses.
The proposed accounts are 119bn AFN more than the current year's budget.
The hike in the volume for the new budget is based on the agreement between Afghan government and the international community at the Tokyo Conference to accelerate infrastructure developments in the country.
---
---
Related Articles
In retaliation to the government's decision on the collection of taxes at entry points, Afghan traders protested and halted supplying
A new agriculture warehouse has been made available for farmers in Qalbars area of Taloqan in northeastern Takhar province to
The joint Afghanistan-Pakistan Chamber of Commerce has opened in Pakistan in a move to resolve transit issues between the countries