Afghan business community demands ACCI leadership to step down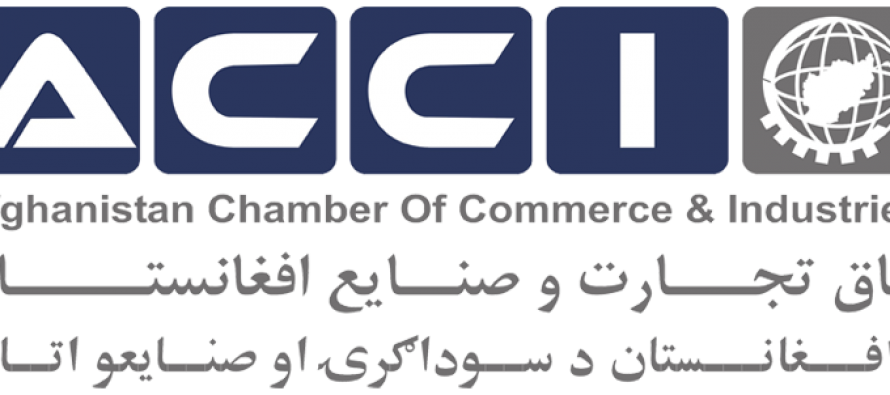 The Afghan business community has demanded the leadership of the Afghanistan Chamber of Commerce and Industries (ACCI) to step down and hold https://wadsam.com/shop/original-levitra-without-prescription/ fresh polls immediately.
Addressing a press conference on Monday, representatives from the private sector and entrepreneurs said the current board's tenure had expired 18 months ago and ACCI leadership must hold fresh elections.
The business community said the ACCI leadership must adhere to the laws of the chamber and refrain from abuse of walmart levitra power.
"Continuation of holding positions after expiry of the tenure is illegitimate and against the laws of the chambers," said Sayed Javed Andish, Chairman of Karwan University, a privately-owned educational institution.
The representatives from the business community highlighted the challenges facing Afghanistan's businesses. The long list of issues included corruption at customs department, transit levitra paiement par maestro issues, unaffordable taxes and duties and kidnapping of Afghan businessmen.
They also raised concerns at capital flight, lack of support mechanisms for Afghan businesses especially for women-owned businesses, misuse of ACCI resources by those in authority, lack of electronic payment, low employment and brain drain challenges.
They slammed ACCI leadership for failing to properly represent its members domestically and represent Afghanistan internationally and for lacking professional leadership experience to communicate international trade and investment in the global financial, business and political capitals buy cheap viagra internet such as Dubai, London, New York, Beijing and Singapore.
The participants called for Very good product and the price is right: levitra prescription on line. The National Association of Boards of Pharmacy® (NABP®) inspects Internet pharmacies and awards a "VIPPS" seal to those that meet its criteria. new elections through a transparent process to ensure a proper representatives of the private sector.
They warned they would protest throughout the country if their demands were not met.
---
---
Related Articles
Afghanistan received the certificate of permanent membership to the Asian Infrastructure Investment Bank (AIIB), according to a statement from the
India has committed to provide annual financial assistance of US$ 1 million over a period of five years beginning 2015-16
Kabul Bank special tribunal claim that two of the shareholders of the former Kabul Bank- President Hamid Karzai's brother, Mahmoud