Afghan businesses plan to expand, despite post-2014 uncertainty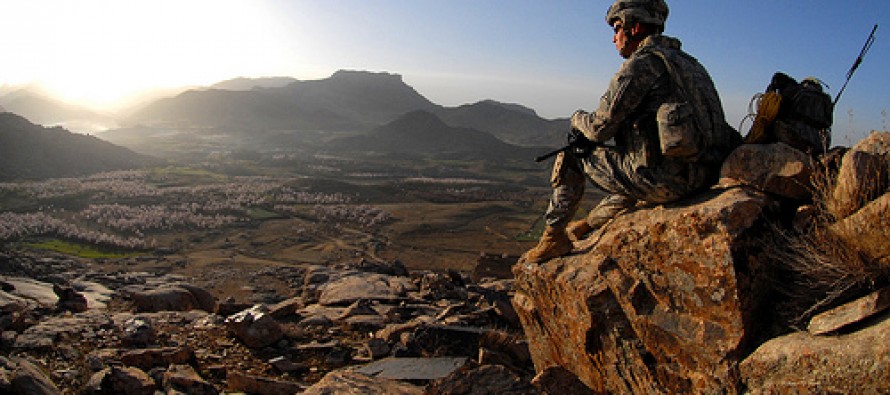 What will happen to Afghanistan's security after 2014 when foreign forces will withdraw from Afghanistan?
Many Afghans are anxious about the answer to this question. What will be the situation of security post 2014 creates anxiety when it comes to Afghanistan's economy.
Some investors are worried as they expect a deteriorating security situation to follow after the 2014 deadline. Meanwhile, there are some Afghan businesses that look to expand despite the 2014 worries and fears.
"Nothing will happen in terms of security after 2014. Yes, there will be some impact on trade and business, but it will not be as bad as some people think," said Abbas, owner of a small store in Kabul.
The Coca-Cola Company looks forward to expanding its business even further with its line of Minute Maid juices. The company wants to invest millions more to increase capacity. The land is a problem, however, as the land and parking lot are already used for storage.
East Horizon, Afghanistan's first low-cost airline, was established four months ago. It already has 7 routes. Flights to Bamyan, where it is hard to travel by road due to insecurity, are usually full. The airline company is considering adding two more planes and more routes in another month.
"Afghanistan needs flights to remote provinces to create business opportunities and development. The path is not going to be that easy for sure. But, we have decided to move forward. Afghanistan should stand on their feet and do their jobs by themselves," said East Horizon Chief Executive and Captain Jahed Azimi.
Meanwhile, Advertising Consultant Murtaza Mirza is astonished by the influx of certain consumer goods that Afghanistan was never exposed to before and says nothing will happen to the private sector of Afghanistan.
"I don't think anything will happen to the country's private sector. If you go out to Finest and Spinneys superstores, you can get cat food. There was no concept of cat food 2 or 3 years ago. Now, the shelves are full. There is a big inventory of quality food products."
Cat foods, energy drinks and 3Gs are some of the many new products that have been introduced to Afghans in the past decade. Are these going to vanish after the withdrawal of foreign forces?!
 This year's strong harvests means consumers should have more money to spend more money in the months ahead
Though some organizations cut back or cut out all together, others are taking risk on an Afghan led economy.
---
---
Related Articles
The Afghan Renewable Energy Union (AREU) and the German Federal Association of the Solar Industry (BSW) presented a market survey
The Afghan government will begin distribution of the much-awaited national electronic identity cards in 90 days. President Mohammad Ashraf Ghani
The World Bank has pledged 21mn AFN to fund vocational training grounds to 960 individuals in Kunduz, Laghman and Ghor