Afghan businesses showcase jewelry at a fair in New Delhi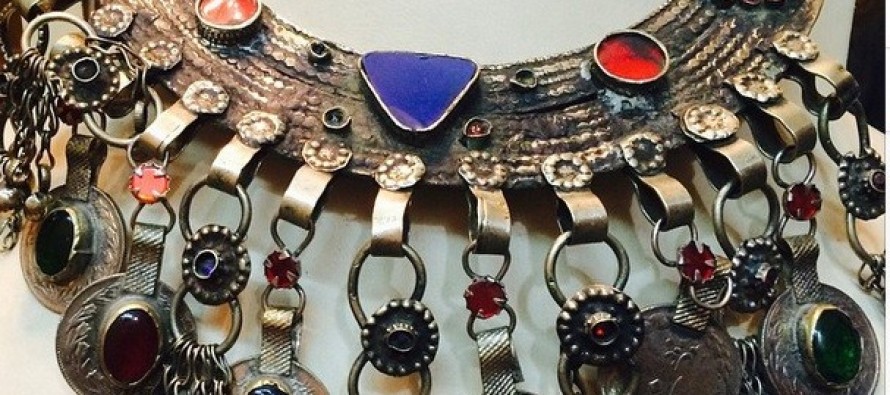 Nine leading Afghan businesses, including five women-owned companies, are showcasing their jewelry and gems at the 5th Delhi Jewelry and Gem Fair, northern India's largest jewelry tradeshow.
Expected to draw more than 1,500 traders and buyers, the event will viagra in us help raise awareness of Afghan jewelry and forge business ties between Afghanistan and India.
The Afghan traders are displaying their country's finest gems and stone jewelry, including modern and traditional earrings, rings, anklets, bracelets, and historic and tribal forehead jewelry, necklaces, and are engaging in business meetings with Indian buyers. Collectors and traders from around the world will also find an array of precious and semi-precious Afghan stones, for centuries prized for their aesthetic qualities and use in jewelry.
"For centuries Afghanistan traded jewelry and precious stone with India, and the countries continue to be exceptional trade partners to this day," said Afghanistan's Minister of Commerce and Industries cialis daily availability Minister Humayoon Rasaw. "Participation of Afghan businesses in such a high-profile global event not only increases awareness of Afghanistan's quality gem and stone jewelry among Indian buyers; it also helps attract investment in Afghanistan's gem stone mining industry."
The event, held Sept. 24-26 at the Pragati Maidan in New Delhi, India, is hosted by UBM India, which hosts over 25 large-scale exhibitions and 40 conferences across the country every year.
"Exposing Afghan businesses to the large Indian market contributes to the Afghan economy and improves the country's stability," said Herbert Smith, USAID Mission Director. "The event demonstrates Afghan women's increasingly important role in this process."
USAID's Afghanistan Trade and Revenue (ATAR) Project, worked with the Afghanistan Women's Business Federation and the Afghan government to support participation of Afghan traders.
---
Related Articles
Three development projects were completed in the remote district of Bangi in Takhar province Over the past months, the local
Leading Afghan telecom company, Roshan, announced Tuesday that the company will launch 4G internet services in the coming future. "Today's
Afghan Finance Minister Dr. Hazrat Omar Zakhilwal hopes that Pakistan will remain committed to the pledges made in the economic