Afghan carpet manufacturer wins award at Indian crafts fair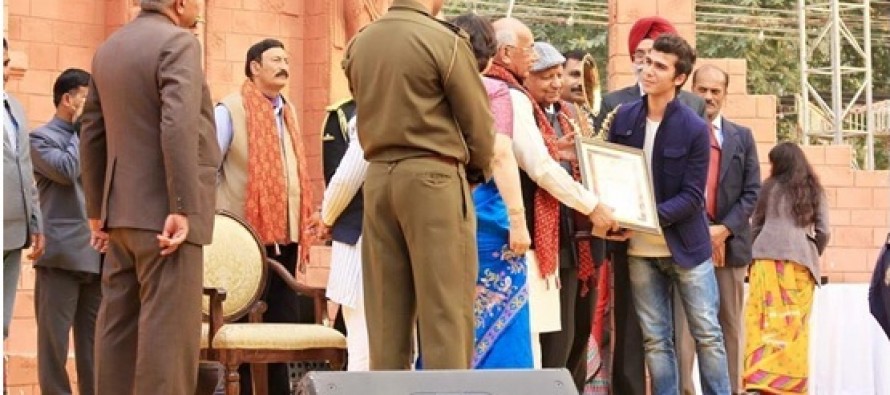 The Surajkund International Crafts Mela (fair) is held every year to show appreciation to and showcase the cultural heritage of countries around the world. This includes the display of handicrafts, hand-looms and other materials different countries might have to offer. In return, the craft persons get introduced directly to buyers who may be interested. The fair annually attracts more than a million Indian and foreign visitors.
This year the mela was held in Faridabad, Haryana and lasted from the 1st of February to the 15th. It was hosted by the Haryana Tourism Corporation and Surajkand Mela Authority in collaboration with the Indian Union Ministries of Textiles, Tourism, Culture and External Affairs.
Through the facilitation of the Indian Embassy in Kabul and the Indian Ministry of External affairs, along with the Afghan government, eight Afghan nationals were able to participate in this year's fair.
They were able to establish an Afghan pavilion that showcased products like carpets, handicraft items, and precious/semi-precious stone jewelries.
Of the eight participants, Mohammad Ishaq Timorzada of Turkistan Timorzada Carpets Limited in Afghanistan was awarded the "Kala Ratna 2015" (Art Diamond) award by the governors of Haryana and Chhattisgarh.
---
Related Articles
By MATTHEW ROSENBERG- The New York Times KABUL, Afghanistan — Packed into hand luggage and tucked into jacket pockets, roughly
Revenue from customs in Farah province has increased by two-fold during the first 9 months of the current year compared
An agriculture institute was inaugurated in southern Zabul province for high school graduates. Ministry of Higher Education ordered the construction