Afghan Carpets Selected for International Carpet Awards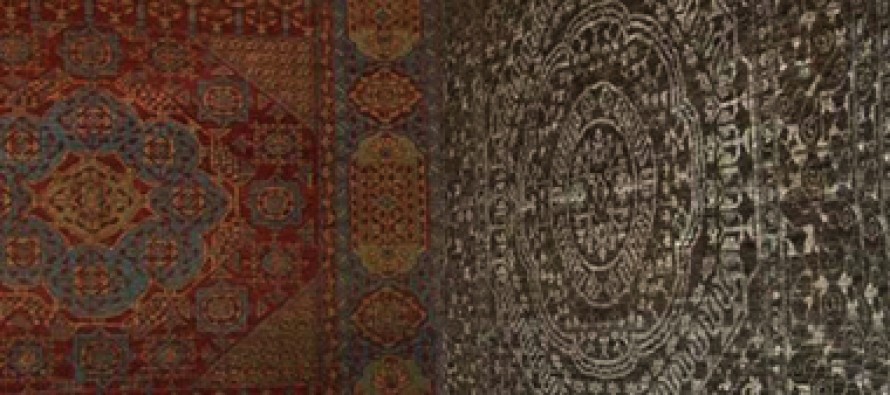 Tolo News-Two Afghan carpets, woven in Bamiyan and Kabul, have been selected for the international Carpet Design Awards at the DOMOTEX Flooring Trade Fair 2013 in Germany, the Afghan Carpet Producers and Exporters Union said Wednesday.
The Union has said that the selected carpets are unique and high-quality, woven with natural dyes.
The design of the carpet produced in Kabul is inspired by a Mamluk Sultan carpet woven around 500 years ago in Egypt, while the carpet produced in Bamyan reflects an abstract image.
"This carpet of ours is designed from a Mamluk Sultan carpet woven in Egypt in the 16th century. We are sure that this year again Afghan carpets will win first place," said Haji Nabi, a Union official.
A Bamiyan carpet won the award in 2008.
Held in Hannover, Germany, DOMOTEX is an international fair of flooring trade, with 1,400 exhibitors from more than 60 countries for 2013, among which a number compete for the Carpet Design Awards.
Union officials asked the government to offer greater support to the carpet industry, one of Afghanistan's main traditional crafts that offers jobs to a large number of people.
---
---
Related Articles
Afghanistan's private international airline, Safi Airways, has been accredited for maintaining high safety standards. Chief Executive Officer (CEO) Prato Captain
The Afghan Women's Business Federation (AWBF) has launched a training program titled "Improving Businesswomen's Access to Source of Funds" aimed
Amid tough competition from the international airlines, Araiana Afghan Airlines and Kam Air are discussing a possible merge between the