Afghan carpets sold under Pakistan's name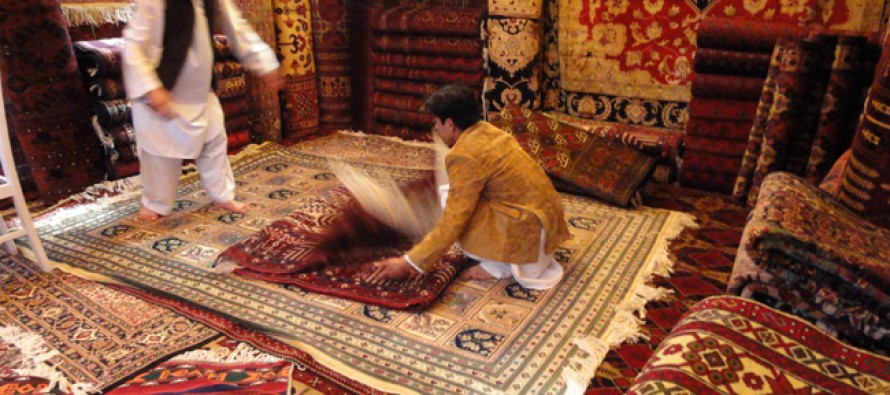 Afghan Chamber of Commerce and Industries said more than 90% of Afghan carpet weavers produce their carpets in Pakistan where the carpets are then supplied to international markets under Pakistan's name.
The Chamber urged the government to provide support to the industry and help flourish carpet business of Afghans working in Pakistan.
This comes as carpets made in Afghanistan received awards in Best Student Design and Best Young Designer Award at the Domotex Hannover Carpet Design Awards last week.
Carpet industry was once one of Afghanistan's flourished industries that had made a niche in various international markets. Carpets were the second major exports of Afghanistan, accounting for 47% of the country's export earnings in 2002 and 2003.
Carpet exports have declined by almost 80% in the past six years due to lack of washing and processing facilities, inability to compete with neighboring countries' carpet production and years of instability and war.
---
---
Related Articles
Afghan government says that the world community has granted Afghanistan about USD 100bn of aid and till now about 60%
Fifteen students from Kandahar University graduated with a Masters of Public Health (MPH) degree. Two women were part of the
Pakistan International Airlines (PIA) has halted flights from Kandahar-Quetta without officially informing the Afghan authorities. Air services between Quetta, capital