Afghan civil society activist named among 'Asia 21 Young Leaders'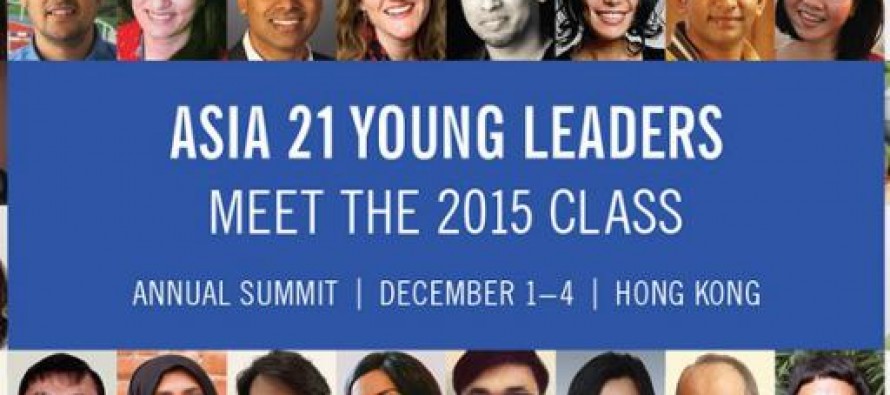 Abdul Ghafar Nazari from Afghanistan has been selected as one of the members for the Asia 21 purchase cialis online young Leaders Class of 2015.
Nazari is a civil society activist and the Manager of Training buy branded cialis and Development Human Resources in Roshan Telecommunication Development Company.
The Asia 21 Young Leaders Initiative, which is in its 10th year, boasts a network generic propecia for sale of over 800 young leaders from 30 nations.
Asia 21 young leaders are selected through a highly competitive process based on exceptional achievements, commitment to public service and a proven ability to make the world a better place, a press release said.
The 2015 Class and Asia 21 alumni will gather at a special 10th anniversary Asia purchase viagra in uk 21 Summit in Hong Kong, December 1-4. The summit will celebrate the achievements of the first decade, explore innovative ways I've been using this product for 6 months now and it's totally eliminated all menopausal symtoms. Pharmacy discounts for levitra the difference between a brand name medicine and a generic one is in the name, shape and in the price. to leverage the Asia 21 network for greater impact, and form special Asia 21 Task Forces to address critical issues facing the region.
The members of the Class of 2015 are:
Narayan Adhikari (Nepal), South Asia Representative, Accountability Lab
Mitrah Avini (Iran), Young Members Board, UN NGO Sustainability Inc.
Zubaida Bai (United States), Founder and Chief Executive, AYZH
Emily Chew (Australia), Vice-President, ESG Research MSCI
Ada Chirapaisarnkul (Thailand), Executive Director, GLab: Social Innovation Lab, School of Global Studies, Thammasat University
Mishi Choudhary (India), Executive Director of SFLC.in, Legal Director of Software Freedom Law Center
Manish Dahiya (India), Executive Director and Global Head of Energy Complex, Noble Group
Heather Franzese (United States), Executive Director, Good World Solutions
Duong Giap (Vietnam), Founder, GiapSchool
Rajeev Goyal (United States), Co-Founder and Co-Director, Kanchenjunga Koshi Tappu Biodiversity Education Land Trust (KTK-BELT)
Shahril Hamdan (Malaysia), Deputy Chief Executive Officer, Samudra Oil Services
Yanjmaa Jutmaan (Mongolia), Chancellor, Khovd University
Kristin Kagetsu (United States), Chief Executive Officer, Saathi
Lisa Katayama (Japan), Founding Program Manager for Director's Fellows, MIT Media Lab
Seung-yoon Lee (South Korea), Chief Executive Officer and Co-Founder, Byline
Solinn Lim (Cambodia), Deputy Regional Director, East Asia Region, Oxfam America
Nanxi Liu (United States), Chief Executive Officer, Enplug, Inc.
Nancy Margried (Indonesia), Co-Founder and Chief Executive Officer, Batik Fractal (Piksel Indonesia Company)
Henry Motte-Munoz (Philippines), Co-Founder, Bantay.ph; Founder, Edukasyon.ph
Mohsin Mustafa (Pakistan), Strategy and Program Development, The Aman Foundation
Abdul Ghafar Nazari (Afghanistan), Manager of Training and Development Human Resources, Roshan Telecommunication Development Company
Vernie Oliveiro (Singapore), Senior Researcher, Civil Service College, Institute of Governance and Policy
Umanga Pandey (Nepal), Founder and Director, KG Nepal
Korvi Rakshand (Bangladesh), Founder, JAAGO Foundation
Matthew Romaine (Japan), Co-Founder & Chief Executive Officer, Gengo, Inc.
Muhammad Sabir (Pakistan), Community worker and Founder, Slumabad
Sanjay Vijayakumar (India), Chairman, Startup Village; Chief Executive Officer, MobME Wireless Solutions
Chatrini Weeratunge (Sri Lanka), International Development Specialist
Aarti Wig (India), Co-Founder and Country Director, Yunus Social Business India
Shun Fu Anthony Wong (Hong Kong), Regional President, Global Brand Management, Ogilvy & Mather Asia Pacific
Chih Wei 'Brian' Yang (Taiwan), Head of APAC, ProSiebenSat1 Media AG
Xing Yuan (China), Head of Advanced Digital Analytics, Global Digital Medicines, Novartis Pharmaceuticals
Asia Society is the leading global organization dedicated to promoting mutual understanding and strengthening partnerships among peoples, leaders, and institutions of Asia and the United States in a global context. Across the fields of arts, business, culture, education, and policy, the Society provides insight, generates ideas, and promotes collaboration to address present challenges and create a shared future. Founded in 1956 by John D. Rockefeller 3rd, Asia Society is a nonpartisan, non-profit institution with headquarters in New York, major centers in Hong Kong and Houston, and offices in Los Angeles, Manila, Mumbai, San Francisco, Seoul, Shanghai, Sydney, and Washington, D.C.
---
---
Related Articles
A small town in Locana, Italy is offering people €9,000 ($10,290) to move there. However, there are some conditions. These
 William Hammink, Mission Director for the U.S. Agency for International Development (USAID) in Afghanistan and Ferozuddin Feroz, Afghanistan's Minister of
Over 65 government officials from 10 Afghan provinces attended a two-day multi-stakeholder Sustainable Development Goals (SDGs) on Agriculture and Natural