Afghan company recognized for its contribution to women empowerment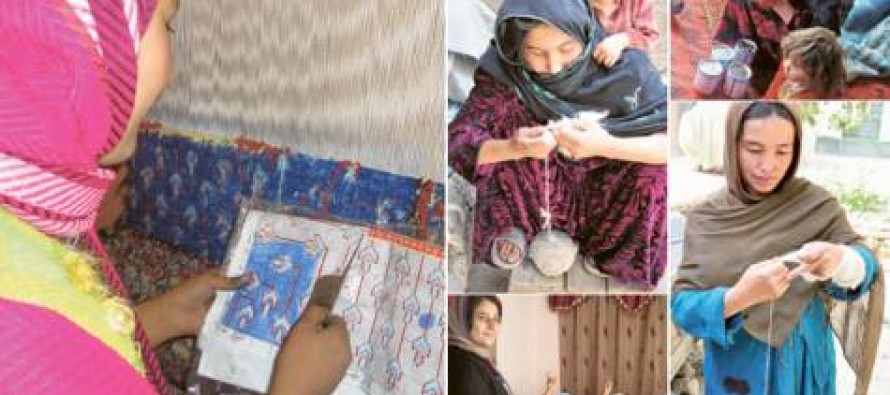 Tanweer FBMI—the handicraft subsidiary of Tanweer Investments—emerged winner in the humanitarian category of the Arab Woman Awards UAE 2014 in recognition of its contribution to Afghan women empowerment.
Tanweer Investment partnered with Fatima bint Mohamed bin Zayed Initiative (FBMI) in 2010 and launched the Center for Carpet Production and Community to offer Afghan women income-generating employment in carpet production.
The initiative empowers more than 4,000 female artisans, with 30% of them being widows, in the production of hand-knotted Afghan carpets.
Founded in 2004, Afghan company Tanweer Investments has been involved in various activities including agriculture, irrigation, energy, handicrafts, gem stones and leather works and has generated employment opportunities to many Afghan women.
With more than 25 years of experience in the handmade carpet industry, Tanweer Investment Chairman Dawood Jabarkhyl believes that using traditional expertise with modern facility would revitalize the carpet industry and help generate employment opportunities.
The Arab Woman Awards UAE 2014 was held in Abu-Dhabi on December 8, 2014. Over hundreds of illustrious women attended the event which was held under the patronage of Sheikh Nahyan bin Mubarak Al Nahyan, the UAE Minister of Culture, Youth and Social Development.
Successful women from various spheres that include business, education, charity, media, and entrepreneurship are annually recognized by the Arab Woman Awards 2014 since 2009.
More information about FBMI and Tanweer investments can be found in the links below:
http://www.fbmi.ae/
http://www.tanweerinvestments.com/default.asp
---
---
Related Articles
Commerce adviser from the Afghan embassy in Tehran, Haji Abdul Hadi Farhang, has requested the Iranian government to eliminate ban on the
A family in Herat has started the first ostrich farming industry in the province with an initial investment of USD
Street children and orphans were gathered for Children's Day celebration in Park-e-Ariana, Mazar-Sharif. About 400 people attended the event, 300