Afghan company suffers millions of dollars of loss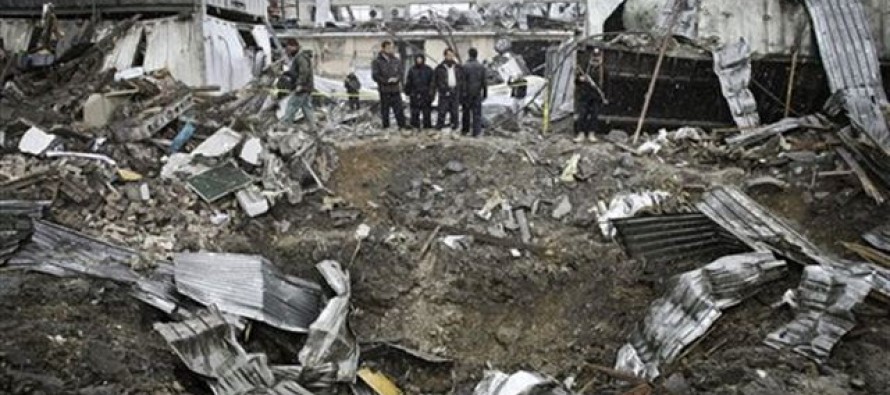 The suicide attack on Monday at the compound of the US-run Contrack International, a foreign military contractor, caused an estimated loss of USD 10mn to an Afghan fruit juice company.
In addition, more than 120 people have been unemployed as the company is shut down.
The Afghan Industries Association officials accused the government for its inattention towards providing security to the industrial park in Kabul.
"The Association has decided to shut all companies if the problems are not considered seriously," said Association head Abdul Jabar Safi.
Meanwhile, the Afghan Chamber of Commerce and Industries-ACCI Deputy Chief Executive Officer Khan Jan Alokozay expressed his concerned about the future investment situation in Afghanistan.
"How can President Karzai ensure security to foreign investors, if our own industrialist has suffered a USD 10mn loss?" said Mr. Alokozay.
Contrack International, a multi-million dollar company, first opened its offices in Kabul in 2003. The company is a wholly owned subsidiary of Egypt-based Orascom Construction Industries. According to the Orascom website, Contrack is one of the largest contractors operating in Afghanistan, employing over 1,400 staff full-time staff.
---
---
Related Articles
The Wazir Akbar Khan Emergency Hospital has been expanded by the inauguration of a second wing on Wednesday. Equipped with
A number of Iranian newspapers have reported about the smuggling of fuel to Afghanistan through a well-known Iranian company. The
The Afghan Ministry of Communications and Information Technology (MCIT) will activate one of the world's advanced technology system to ensure