Afghan company wins tender to renovate the Salang Tunnel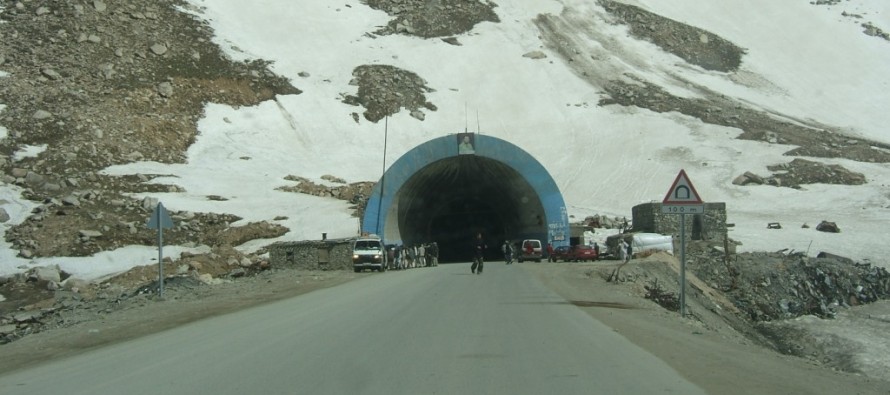 The tender for the renovation of Afghanistan's major south-north route, the Salang Tunnel, is awarded to an Afghan company.
The International Security Assistance Force (ISAF) has pledged to provide USD 11mn in financial assistance for the renovation of the tunnel.
Crossing the Hindu Kush mountain range under the treacherous Salang Pass, the 2.6km (1.6 mile) tunnel bisects north-east Afghanistan, reaching an altitude of about 3,400m (11,154ft) – making it one of the highest road tunnels in the world and only slightly lower and shorter than the Eisenhower Memorial Tunnel in the Rocky Mountains of the US.
The renovation works includes reinstalling the air-conditioning system, lights, tunnel structure, and asphalt.
Public Works Deputy Minister Ahmad Shah Waheed said the Ministry is in talks with ISAF to include construction of a false ceiling for the tunnel as well.
"A false ceiling in a tunnel is a foundational structure for it, it should be constructed. It was not part of the contract but there are talks with ISAF, the source of the projects' funding, to have this matter included," said Mr. Waheed.
The preliminary works of the tunnel have been completed, said Mr. Wahid.
These renovations are expected to last for at least three years before further work is done.
The tunnel will be closed at night, as construction work would be performed at night time. It would be opened for vehicles traveling through the tunnel in an emergency situation and for people traveling to Mazar-e-Sharif for celebrations of New Year, Nawruz.
---
---
Related Articles
World Bank Blog Post By Hartwig Schafer In 2001, only one million Afghan children attended school–none of them girls. Today,
Afghan government generated revenue of USD 37.35mn during the year 1391, marking an increase of 57% from last year's income.
Afghan Finance Minister Hazrat Omar Zakhilwal called on Ministry's officials to tackle the issue of corruption in the customs department.