Afghan Cricket Board Allocated $422000 by ICC for Assistance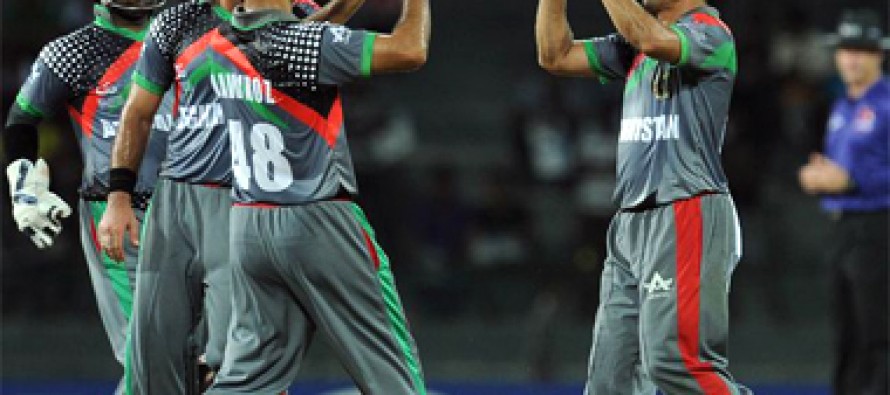 Afghanistan's Cricket Board has been allocated US$422,000 from the ICC's targeted assistance and performance programme.
The world governing body of cricket approved the grant at its ICC Development International board meeting, which concluded Wednesday in Dubai.
The funding for the Afghan Cricket Board is for the development of the National Cricket Academy in Kabul, according to ICC statement.
The Afghan Cricket Board has said that the board had requested a total of $1 million in assistance.
The money, to be given over three years, is aimed at developing more competitive teams. Afghanistan became an affiliate member of the ICC in 2001. In 2009 it attained one-day status till 2015.
The move comes after the Afghan national cricket team's winning in the Asian T20 cup in Nepal this month and qualifying for the Cricket World Cup in 2015.
Afghanistan has had a winning streak in the Asian T20, winning the last four tournaments played every two years in 2007, 2009, 2011 and now 2013.
Afghanistan won five of its six previous matches to take the cup in the Asian T20.
It defeated Kuwait, Bahrain, and Oman, but lost to the UAE in the early rounds. It then went on to beat Hong Kong in the semi-final and Nepal in final.
Ten teams competed in the Asian T20 this year which was hosted by Nepal.
Source: Tolo News
---
---
Related Articles
US Ambassador James B. Cunningham regarded the Afghan-American Chamber of Commerce (AACC) as an indispensable resource for the development of
On March 4, 2014, Deputy Secretary of State Heather Higginbottom presented Dr. Nasrin Oryakhil with the Secretary of State's International
Kabul Bank's special tribunal is seeking to close the issue of the sales of bank assets as soon as possible.