Afghan Cricket Board receives USD 21,000 from Australia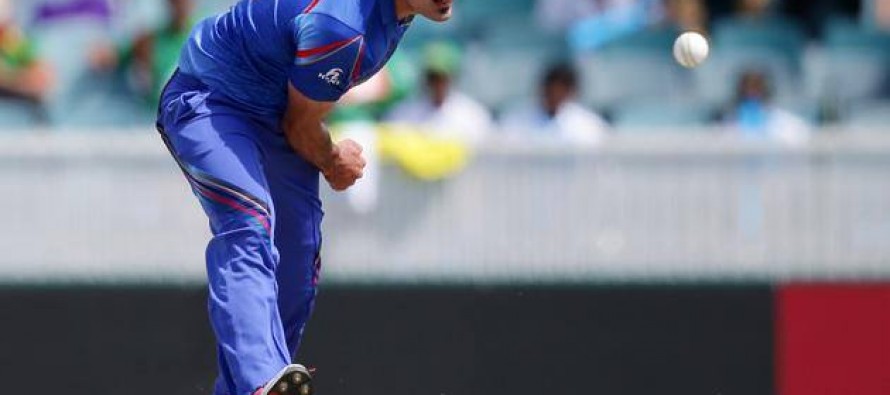 Australia assisted the Afghanistan Cricket Board (ACB) with USD 21,000 cash on Tuesday.
The check was handed over to ACB deputy chief executive officer Dost Mohammad Nazari by Australian Ambassador in Kabul Matt Anderson at a ceremony in Australian Embassy.
The assistance goes towards Afghanistan's largest domestic tournament, the "Sixes".
Addressing the ceremony, the Australian envoy promised to continue such assistance with the ACB.
Anderson said his country and people supported the Afghanistan cricket body and revealed that Afghanistan was Australia's second favorite side after their own team in the last World Cup.
Board of Control for Cricket in India (BCCI) secretary Anurag Thakur met Afghanistan Cricket Board secretary Shafiq Stanikzai on Monday and assured help for the development of the game in their country.
According to Zee News, the ACB had urged BCCI to help them in development of the game in their country and also requested the Indian board to ensure that their players get to use the state of the art facilities in India.
It has been learnt that ACB requested BCCI to make at least one of their multiple venues available to their players and Thakur had promised them to help in this regard.
The Indian government had also approved a grant of USD 1 million for construction of a cricket stadium in Kandahar.
---
---
Related Articles
The United Nations fired three officials running its $1.4 billion Afghanistan police trust fund as the first step in what
According to Pajhwok Afghan News (PAN), as many as 13 construction sites has been blocked due to the existence of
Eighty four welfare projects are set to be rolled out in northern Saripol province which would benefit some 13,000 families,