Afghan Farmers Attend Agriculture-Business Seminar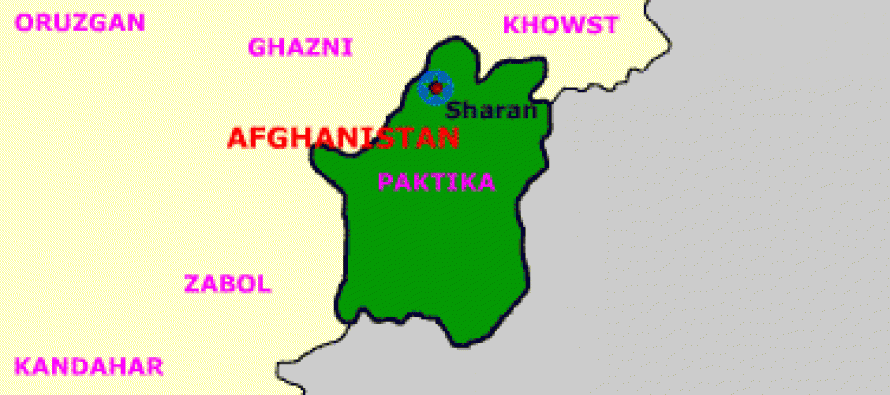 PAKTIKA PROVINCE – Afghanistan – The first agricultural-business seminar was held in Orgun district, Feb. 10-11. The United States Department of Agriculture designed the seminar to teach fifty-one Afghan farmers how to maximize uses for their crops and contribute to the country's economy.
Farmers came from Orgun, Sarobi, and Sar Howza district to attend the seminar, where facilitators supplied the attendees with information packets on marketing strategies, canning instructions and recipes for trail mix, tomato sauce and apple sauce.
Mohammed Yaseen, a computer science engineer and business man, asked questions and took detailed notes during the two-day seminar and plans to share the knowledge with his brothers who own 6,000 apple and fruit trees. "I am a business man, but I have an interest in agriculture, and will use this information to help my brothers and others," said Yaseen.
Working through GIRoA and district governors, one of the USDA's goals was to teach high-value chain method to farmers. Afghan farmers typically sell their entire crop of fresh fruits and vegetables to one buyer, collecting revenue just once per harvest. The farmers learned to transform one cash crop into two or three items to collect more
revenue and establish a high-value chain of crop.
"We're trying to promote the local economy. We're trying to get the products to stay and be sold in the areas where they're grown and cut out buyers and exporters that take advantage of the Afghan people," said Benjamin Mordan, Agriculture Advisor for the United States Department of Agriculture.
The farmers learned the process of drying fruits with a commercial and homemade dehumidifier and preserving fruits and vegetables using the boiled jar method. Sarobi District Governor Khader Gul also attended the seminar and said the method of canning foods was most helpful and all of the conference's information must reach all Afghan people.
"The most important thing is Afghans learning how to create at a low cost whatever the people are buying from Pakistan or Iran at a higher cost," said Gul. "Anything that is created here will help our economy. Because Afghanistan is very poor, it's very important for every household to learn to use items and resources better."
"I have an interest in the people of Afghanistan also," said Mohammed Yaseen, "and it appears that Afghans are a little worried and concerned about the future of the economy, but I will do my part to help."
---
---
Related Articles
The National Solidarity Program of the Ministry of Rural Rehabilitation and Development (MRRD/NSP) recently completed sixteen welfare projects in Hazrat
An Indian company implemented a project involving the installation of over 2,000 power pylons and 11 transformers in the Khanabad
Afghani currency has witnessed a considerable decline lately in its value against several foreign currencies including US dollars. While this