Afghan farmers break historical record in soybean production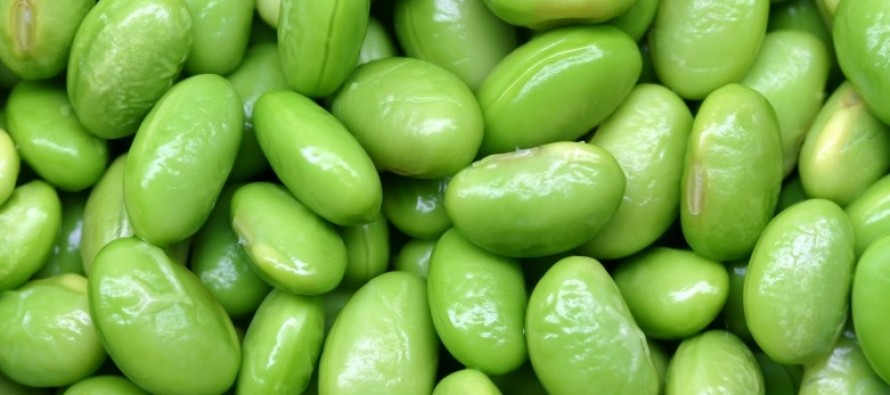 Last year proved to be a record breaking year for the production of soybean in Afghanistan. Nutrition and Education International (NEI), in partnership with Afghan farmers produced 4,000 tons of soybean.
This is a one hundred percent increase of soybean production in comparison to last year. Last year, 2,000 tons soybeans were produced by the NEI farmers. That figure is increasing dramatically to over 4,000 tons in 2015 due to the hard work of over 12,000 farmers throughout the country.
NEI supported Afghan farmers by providing high quality seeds, fertilizers, post-harvest equipment, and bought soybeans for processing.
Farmers earn an income and become aware of soy nutrition which is high in protein and essential amino acids. Soybean farming also enriches the soil and helps with wheat farming, the first crop of the year.
The Afghan market demand for NEI's soya flour is 300 tons used for soy naan, soy cookies, and other products.
Afghanistan is finding out that soy is as good as meat when it comes to protein and much less expensive. Soy can easily be incorporated into traditional Afghan meals as well. Based on NEI findings, after the harvest season there is a low amount of soybeans available in the market. Soybeans are either eaten by Afghan farmers or stored as seeds for the following year's cultivation.
NEI processes soybeans in seven provinces of the country: Parwan, Kapisa, Takhar, Kunduz, Nangarhar, Herat and Kabul provinces. The factories are producing soy flour, soy cookies, soy nuts, soy milk for humanitarian aid, Tofu and other products. This year, NEI will produce commercial soy milk for the large scale Afghan market. The soy milk factory will produce daily 40,000 single serving size pouches or 2,050,000 liters per year. The soy milk pouches will have a 10 month shelf-life without refrigeration. Another of NEI's factory in Kapisa processes 600 tons of soybeans annually and produces 60 tons of crude soy oil.
The wholehearted involvement of the Afghan population and local farmers has helped popularize the production and demand of soybean in 2015.
---
---
Related Articles
Ghazni's officials said individuals affected by the war between national forces and Taliban will receive aid from the Association for
The joint Afghanistan-Pakistan Chamber of Commerce has opened in Pakistan in a move to resolve transit issues between the countries
Work on the establishment of a major optic fiber line from Kunduz to Badakhshan and Takhar has been initiated. Minister