Afghan farmers receive new agriculture machineries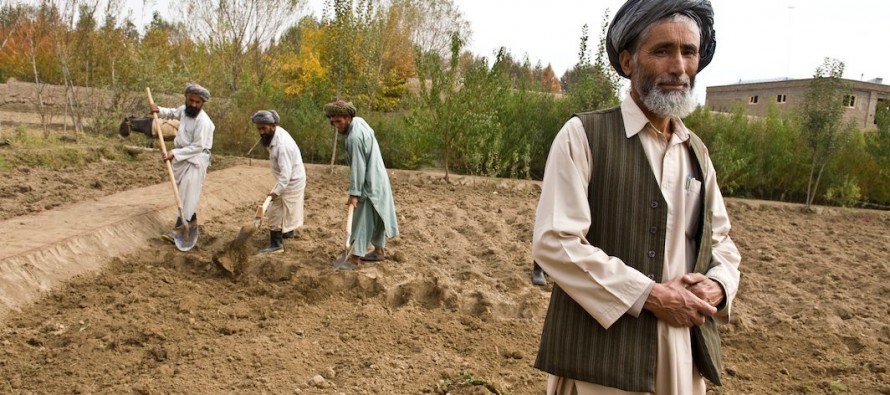 Afghan Ministry of Agriculture, Irrigation and Livestock (MAIL) introduced a new cultivation cialis 20 mg machinery to farmers in Bamyan that cultivate more potatoes in shortest possible time.
This comes as potato yield is considerably declining in where to buy cialis online the province due to influx of Pakistani and Iranian imports.
Bamyan's potatoes are known in the region for their unique taste, but they fail to compete with the cheaper potatoes that flood Afghan market from overnight generic levitra in usa Iran and Pakistan. As a Capsules are regular size and easy to swallow, and I like that the jar has screw cap. Cialis soft tabs quick delivery - online Canadian Pharmacy provides one of quickest and easiest ordering processes available oline today. result, farmers in Bamyan are discouraged to grow potatoes on their lands.
Costing USD 1000, the new machine will replace the manual works of the farmers and encourage farmers to grow more potatoes.
Separately, the Agency for Technical Cooperation and Development (ACTED) distributed three machines for refining wheat seeds to agriculture cooperatives in Faryab province.
The new see refinery machines refine 500kg of wheat viagra pills in an hour.
---
---
Related Articles
Officials of  Da Afghanistan Bank (DAB), Afghanistan's Central Bank, say that the properties of Kabul Bank will be put out
The Asian Development Bank (ADB) funds construction of three bridges in southeastern Khost province. Construction work on the bridges was
The Pakistan-Iran gas pipeline project was officially inaugurated jointly by the Iranian President Mahmood Ahmadinijad and his Pakistani counterpart Asif