Afghan farmers report a higher wheat harvest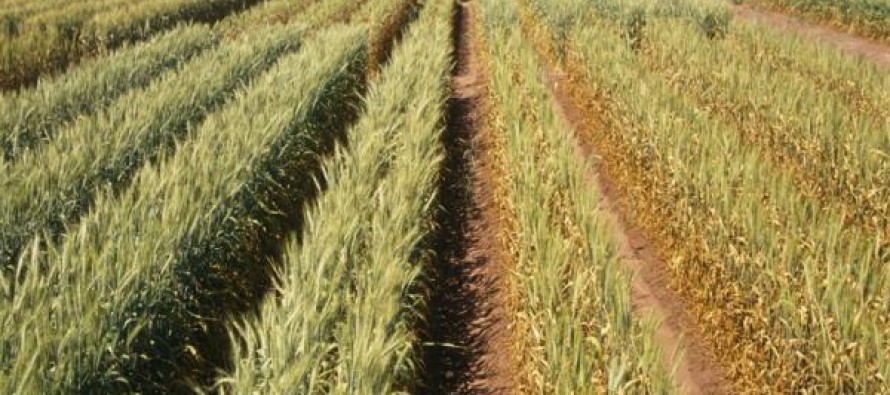 Farmers in Afghanistan have reported higher production of wheat than last year, with grain harvest being above-average for third consecutive year.
Winter and spring precipitation provided enough irrigation water for winter crops, and the spring rains supported the growth of spring crops. A strong start of the spring rains resulted in higher planted area for spring wheat on rainfed land, particularly in the Northeast. The rains continued to occur regularly during the spring though at times temperatures were lower than normal, leading to mostly normal or slightly slower than usual crop growth over the course of the season. The wheat harvest started in late May in the lowlands, and by the end of July, most areas had harvested except in high elevation areas such as the central highlands and Badakhshan Province where the harvest is later. In areas where wheat has been harvested, famers and other local observers are reporting adequate to above-average quality and production.
Whereas heavy precipitation supported the development of spring crops, it also triggered flash flooding in many parts of the country, particularly the Northeast and Northwest. Steady precipitation during last part of wet season in May and June provided sufficient irrigation water for planting second crops like rice, vegetables, melons, and watermelon. For example, planted area under melon was doubled from 3,000 hectares last year to 6,000 hectares this year in Jawzjan Province, which is the provice that had the most flooding this year.
Wheat grain prices decreased in many markets when the harvest started in lowland areas in early June and started to enter markets. Wheat flour prices are still stable at a higher level than last year in most markets. This is primarily due to stagnant trade due to the current political uncertainty and associated risks which has led to a lower than usual volume of wheat flour imported from Pakistan.
According to many forecasts, the remainder of the June to September Indian monsoon is expected to bring some moderate amounts of rain to eastern Afghanistan. However, the total amount of rainfall will likely be somewhat lower than usual due to the developing El Niño and the slower than usual progress of the monsoon. No unusually heavy rains that would lead to large-scale flooding are expected in eastern Afghanistan.
The start of the October 2014 to May 2015 wet season is expected to have average to above average amounts of rainfall and snowfall from October to December, in part due to the developing El Niño.
As the presidential election process and transfer of power become clearer over the next several months, it is likely that local and international private sector investors will return to Afghanistan's markets, especially to investments related to domestic and foreign trade, construction, and other sectors. However, construction labor is not likely to fully recover to the levels seen in recent years.
Imports of wheat flour from Pakistan and Kazakhstan will continue at a seasonally normal rates for the foreseeable future.
As considered likely following the pre-harvest assessment, Afghanistan will likely have an above average grain harvest for third year in row. In areas where grain has not been harvested yet, farmers and other observers report current crop conditions are mostly normal, and they tend to think that more production will come this year, in the absence of any new shocks. Of course, depending on elevation, some areas will not harvest until September. There are five provinces where the harvest is not yet nearing completion and further crop monitoring may be needed in Badakhshan, Bamyan, Daykundi, Ghor, and Ghazni. With higher grain production, rural households could stock more than normal volumes of grain for the coming 2015 lean season and for the winter. Similarly, wheat grain and flour prices will decrease in coming months, and they will be closer to around average from now until December 2014, assisting those households who rely on market purchases. Households engaged in livestock keeping will also likely see higher prices over the coming months, both due to high demand for major holidays/festivals and due to the good body conditions of the livestock. (http://www.fews.net/central-asia/afganist%C3%A1n/food-security-outlook/tue-2014-07-01-wed-2014-12-31)
---
---
Related Articles
Governor of Herat, Daud Shah Saba, requested the advisor to Speaker Iranian Parliament, Hussain Shiekh-ul-Salam to expedite work on the
According to the Afghan Investment Support Agency (AISA), investment in Afghanistan by domestic and foreign companies hit USD 585mn compared
The 11th Afghan cricket academy was established in Helmand with a cost of 800,000 AFN provided by the country's cricket