Afghan female governor wants to bring a change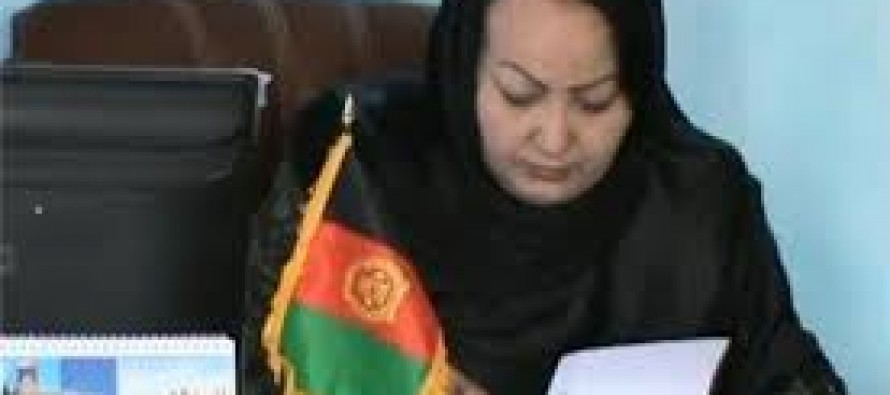 Saira Shakeeb Sadat wants to bring change to Khwaja Dukoh, her district in northern Jawzjan Province. This place, though isolated, was always blessed with peace and security; however, the isolation did mean the aid money did not make its way to this district. After being appointed governor, Sadat wants to bring a major change.
At first, she was a parliamentary candidate in 2010 but did not get the seat because of election fraud (according to her). A new appointment process for district officials was introduced which required candidates to compete in a lengthy evaluation process including written and oral tests. She then applied for district governor and outscored her competitors in these tests.
She wants to try to close the gap between the people and the government, and she wants to do so by working with the people at the district level.
In her role as governor, she hopes to further implement the national development strategy that aspires to bring more women into government and other positions of responsibility.
She is proud to have a family that sent her to school and that her husband supported her.
"There are a lot of limitations for working women everywhere in the world but especially in Afghanistan, where there are cultural restrictions," she says. "The only thing I have learned from the limitations of women in our society is that if we have a goal and have self-confidence, we can get things done and fight those limitations."
Believes that one of the key steps in battling confinement is education. After taking office, she immediately visited the local girls' school. She is viewed as a real-life example of progress for women in Afghanistan who believes in education.
Human rights observers and many Afghan women are concerned about the withdrawal of troops and international aid in 2014. They believe that the progress including involvement of women in reconstruction attempts might be reversed.
Sadat, however, says she does not fear them. "The Taliban has a negative idea towards women. But I say Islam gives us rights, the Koran gives us rights," she says. "We all know that the Taliban opposes us, but Allah has given us our rights. The holy Koran says working and education is obligatory for both men and women. And if we are educated, we should use our education."
---
---
Related Articles
Following last year's training on topographical surveys, 120 engineers from technical departments from the six Northern provinces in Afghanistan participated
Addressing a ceremony at the Sher Khan dry port, Afghan Finance Minister Hazrat Omar Zakhilwal said he would visit Tajikistan
Work on setting up a gym for female students at Aisha-e-Durani High School officially began in Kabul on Wednesday. The