Afghan Finance Minister focuses on transparency and revenue boost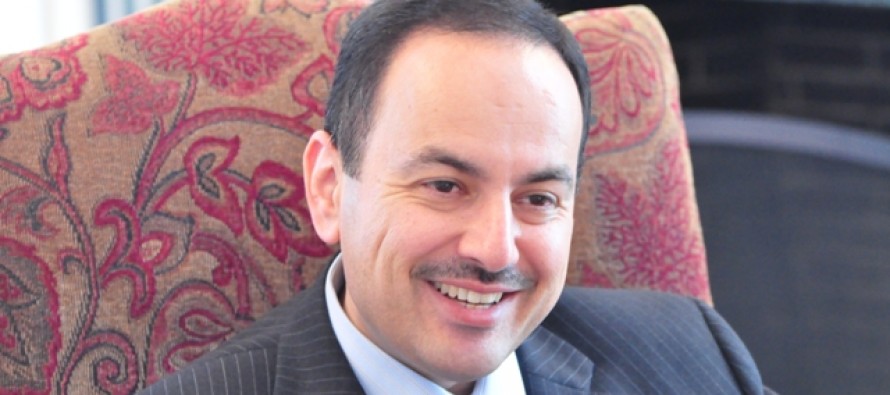 Presenting his 100-day plan to the media, Finance Minister Mohammad Eklil Hakimi said his priority was to bolster domestic revenue and added that the revenue was soon going to hit USD 17mn.
He emphasized that transparency in the customs department would help boost domestic revenue.
In areas of customs affairs, his plans include increasing the efficiency of collection in customs revenue by at least 10% in comparison with the previous year.
He added that last year's political crisis resulted in an economic recession and budget deficit and assured that the country would no longer face budget issue in the next three years as the support from regional partners and international community and the vast presence of mineral resources would help the nation achieve self-sufficiency.
His plans also include promoting insurance culture and implementing insurance law to help meet the insurance needs of businesses in the country.
The following challenges were highlighted by the Minister:
-Ambiguity in political and security situation last year which caused economic decline and affected the investment negatively and its effects on overall budget is tangible.
-Preparing budget in an unrealistic manner and politicizing 1394 national budget;
-Transferring receivables of development and optional projects of previous years which have caused 1394 budget deficit;
-Employees' ties with influential people in revenue offices in center and provinces
-Lack of access to adequate financial budget for funding development and optional projects;
-Lack of cooperation among revenue units in the center and provinces;
-Lack of timely cooperation of judicial and security organs to solve property issues and arrears clearance of tenants;
-Too much interference by customs police in customs daily affairs; and
-Unnecessary interference by detection and investigation organs in affairs of the Ministry of Finance revenue offices which has resulted in duty overlap and creation of corruption and obstacles to business growth.
For further information on his 100-day plans, please click here.
---
---
Related Articles
Mapping out his 100-Day plan, Afghanistan's Minister of Mines and Petroleum Daud Shah Saba said he was committed to reinforcing
The World Bank today announced a financing package for Afghanistan of more than $500 million to help the country through
Ghazni is preparing itself for next year's ceremony when the province will be officially receiving its title as the center