Afghan Finance Minister Meets With Norwegian Ambassador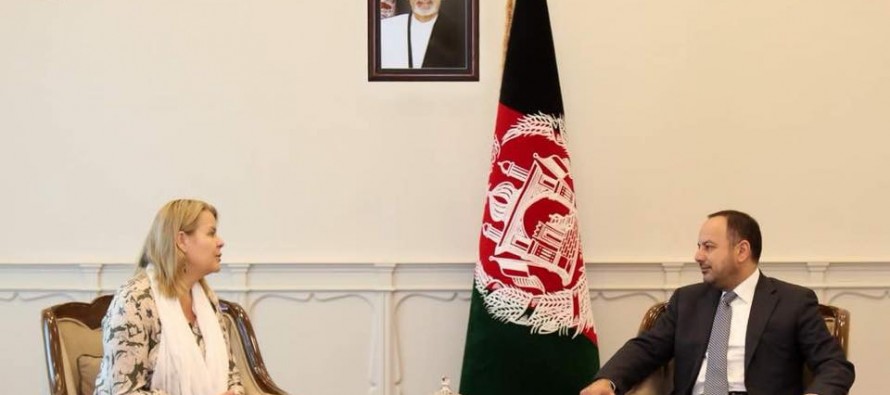 Finance Minister Eklil Hakimi met with the Ambassador of Norway Mari Skare and conferred on various topics including Norway's cooperation in various sectors in Afghanistan, particularly women empowerment. 
According to a statement from the Ministry of Finance, Hakimi discussed Afghanistan's preparation for the upcoming Geneva Conference. 
Hakimi also touched on the topics of increase in domestic revenue and improvement in reforms in the mining sector. 
The two sides also exchanged views on the peace process with the Taliban, parliamentary and provincial council election and economic reforms.
---
---
Related Articles
Officials of Security Transition Commission have cited security issues and lack of good governance as the main hindrances to the
Following the fire incident in Kabul's busiest commercial zone, the Afghan Chamber of Commerce and Industries (ACCI) expressed their concerns
Finance Minister Omar Zakhilwal announced on Monday that the European Union has vowed 1.5bn Euros in aid to Afghanistan until