Afghan Finance Ministry allocates USD 1mn for designing Bakhshabad dam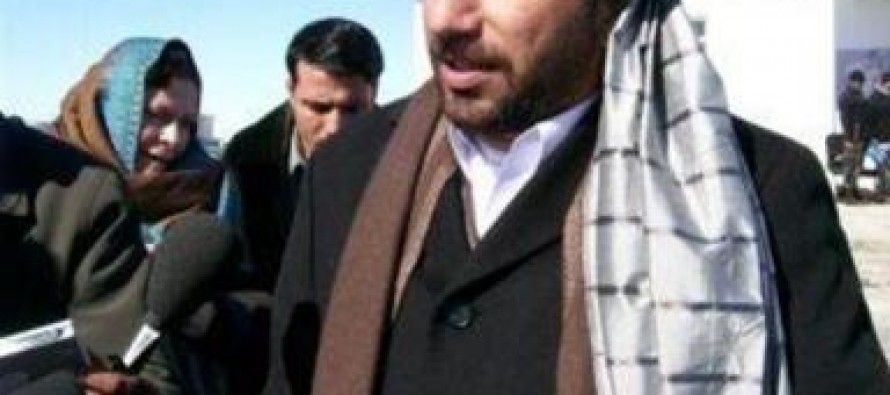 Farah Governor Mohammad Akram Khpelwak said the Finance Minister has allocated USD 1mn for a detailed design of the Bakhshabad dam in Farah province.
According to the Governor, the contract for designing the dam was signed last month with a Pakistani company.
Mr. Khpelwak said the completion of the dam would address the electricity problem of Farah province and provide irrigation means to the lands.
The Governor added that the Finance Ministry has earmarked USD 800,000 for the construction of a civilian airport in Farah.
"About 80% of the work on the project has been completed. The project needs USD 6mn. We have approached the Ministry of Finance in this regard, but we have not had an answer yet."
Governor Khpelwak said work on the construction of a 120km would be launched soon as well in the province.
The new road connects Farah province with Iran's Khurasan province in the south and Bandar Abbas.
"The project should have completed two years ago. With support from Iran, 50% of the project has been completed. The project was halted after two engineers were killed by unknown people."
According to Mr. Khpelwak, Iranian officials have promised to improve the security situation in the area and resume work on the project.
---
---
Related Articles
Four marble processing plants worth USD 6mn were officially inaugurated on Tuesday in Nangarhar province. According to the province's officials,
Despite the influx of billions of dollars of foreign aid and development in the country's trade and construction sectors, Afghanistan
The Minister of Urban Development and Housing Syed Sadat Mansoor Naderi announced Monday that a new housing project, funded by