Afghan Finance Minister attends inaugural ceremony for CAREC Institute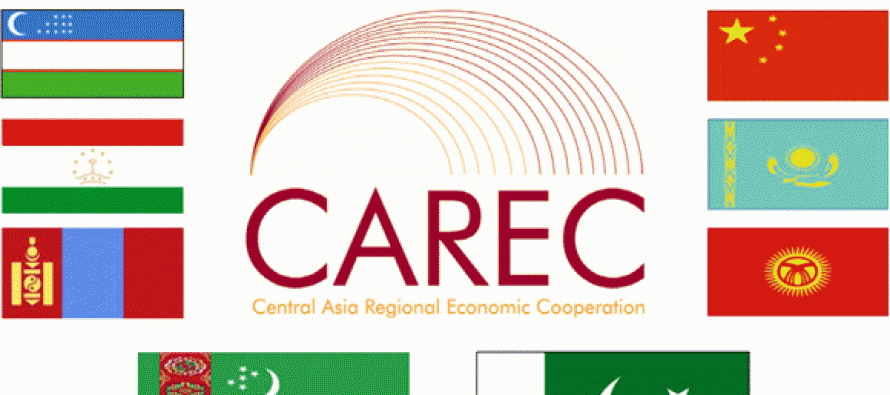 Afghan Finance Minister Eklil Hakimi attended the inaugural cermeony of the Central Asia Regional Economic Cooperation (CAREC) Institute in China, together with more than 100 participants frmo CAREC member countries and deveopment parnter organizations.
The delegations will focus on extending economic, trade and transit relations in the region and the implementation of key economic projects in the region.
Ajmal Hamid Abdul Rahimzai, spokesperson of the Ministry of Finance, said the Asian Infrastructure Investment Bank (AIIB) was interested in working together with the Asian Development Bank (ADB) in Afghanistan.
The CAREC Institute was originally developed as a "virtual entity" in 2006 to support regional cooperation in infrastructure development, trade and economic corridors, and agricultural and natural resource management. Following the decision of the 13th CAREC Ministerial Conference in 2014, the Institute's physical base was established in Urumqi in China's Xinjiang province. Since, the CAREC member countries have been working on an agreement to give the Institute a legal framework. The September 7 ceremony marked the Institute's official transition to an intergovernmental research organization following the signing and ratification of the agreement by more than three countries, including the host country. So far China, Mongolia, Pakistan, and Uzbekistan have completed the signing and ratification.
Initiated by a technical assistance project in 1996, CAREC today is a partnership of 11 countries and six multilateral development partners.
The 11 members of CAREC are Afghanistan, Azerbaijan, China, Georgia, Kazakhstan, Kyrgyzstan, Mongolia, Pakistan, Tajikistan, Turkmenistan, and Uzbekistan. The six multilateral institutions are ADB, World Bank, European Bank for Reconstruction and Development, Islamic Development Bank, United Nations Development Programme, and International Monetary Fund.
As of the end of 2016, almost $30 billion in CAREC-related investments have been made in the four priority areas of transport, energy, trade facilitation, and trade policy. ADB has provided $10.4 billion, with the remaining coming from governments and development partners.
---
Related Articles
The very first comprehensive book on Afghanistan's minerals, called 'Afghanistan's minerals, contracts and challenges", has been published. The book is
Reconstruction work began on the Guzarga-e-Noor district basic healthcare centre in Baghlan with financial and technical support from Afghan-German Cooperation.
By Ahmad Masoud Kabul, 16 March 2013: Consumers Rights and Services Organization (CRSO) and Peace and Human Rights Organization (PHRO)