Afghan footballer wins Fans Player of the Year Award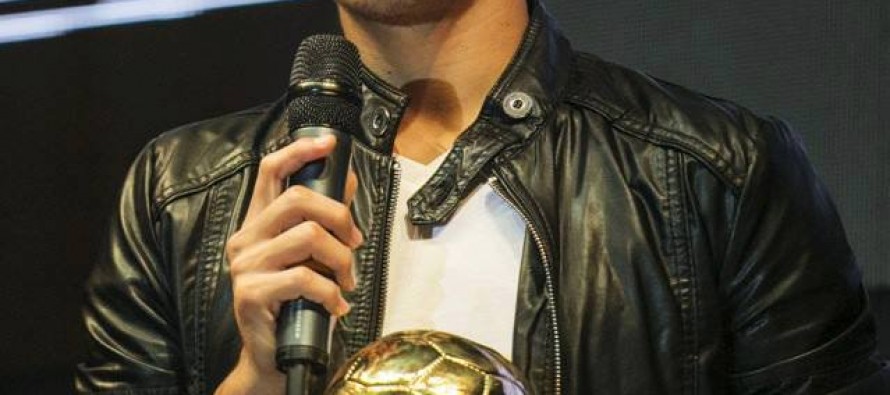 By Meena Haseeb (Khaama.com)-Afghan footballer and member of the Afghan National Football Team Islam Amiri received Fans player of the year award in the 5th edition of the Indian Football Awards 2013.
Islam Amiri, who was playing for Mumbai FC in the I-League, topped a survey list organized by the Indian Football Association among the six players and was awarded with the Golden Ball worth $1 million.
The other nominees for the award included Lenny Rodrigues (Churchill Brothers, India), Lalrindika Ralte (East Bengal Club, India), Lalkamal Bhowmick (Prayag United SC, India), James Joseph Saeed Moga (Pune FC, South Sudan), Carlos Hernández Valverde (Prayag United SC, Costa Rica) and Izumi Arata (Pune FC, India).
The awards, organized by Football Players Association of India (FPAI), were given in six different categories – best Young Player, best Foreign Player, best Indian Player, best Coach, best Organised Venue and Fans Player of the Year.
Afghan national football coach Mohammad Yousuf Kargar said it was a major national achievement for Afghanistan. "It was the first time an Afghan footballer is recognized as player of the year outside the country. It is an honor for the entire nation."
Appraising the programming and capacity building efforts by the Afghanistan National Football Federation, Mr. Kargar said several capacity building programs have been organized by the federation to boost the capabilities of the Afghan coaches and these programs would continue in the future.
Islam Amiri made considerable growth in a short span of time and was recognized best player in Afghanistan after he joined the Afghan national football team eight years ago.
He started playing football in 1999 and used to play for Mumbai Football Club for the past two years. Belal Arezou and Mujtaba Faiz are the two Afghan footballers who are currently playing in the I-league.
---
---
Related Articles
More than 320 educated youths, including master, bachelor and bachelorette graduates, are jobless in the northern Kunduz province. Of them
Twenty sub-projects of the National Solidarity Program (NSP) of the Ministry of Rural Rehabilitation and Development (MRRD) were recently completed
US and British envoys to Afghanistan confirmed transparency in awarding the contract to China National Petroleum Corporation (CNPC) for oil