Afghan-French delegation's annual meeting on enforcing French deal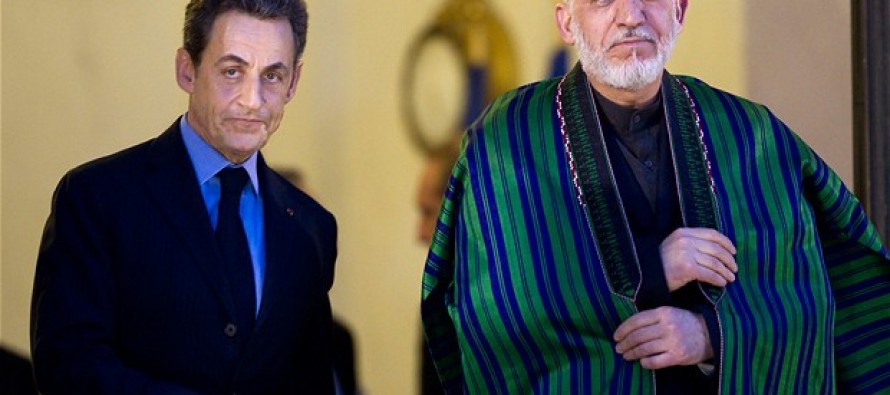 President Hamid Karzai and his former French counterpart Nicolas Sarkozy signed a pact in Paris last year, where the French government has promised to stand by Afghanistan in improving levitra prescription on line security, agriculture and health sectors beyond 2014.
In order to ensure a proper implementation of the long-term cooperation agreement, a joint Afghan-French delegation composed of technical experts would meet annually to assess the implementation process.
In addition, foreign ministers of the two countries will attend meeting s in best discount cialis Kabul and Paris to evaluate the process of implementation and identify priorities in this regard.
France jointed the NATO-led coalition in Afghanistan in late 2011 after the September 11 terrorists' attacks on the United States to https://sarahwinward.com/buy-brand-name-levitra-made-in-usa/ fight the radical militant group Taliban. The country is planning to withdraw its troops from Afghanistan by the end of December 2012.
There are currently about 2,500 French troops in the Afghan provinces of Kabul and Kapisa compared with 4,000-strong personnel a year ago. France has lost 88 soldiers since deploying troops in Afghanistan.
---
---
Related Articles
Pajhwok Afghan News Price Report: Prices of flour and rice increased while rates of firewood, sugar and ghee declined during
The Balkh Directorate of Commerce and Industry (DOCI) and the Balkh Chamber of Commerce and Industry conducted a Public Private
Afghanistan and Indonesia agreed at the fifth Bali Democracy Forum (BDF) to ease visa policy for diplomats from both sides.