Afghan fruit traders protest against lack of access to international markets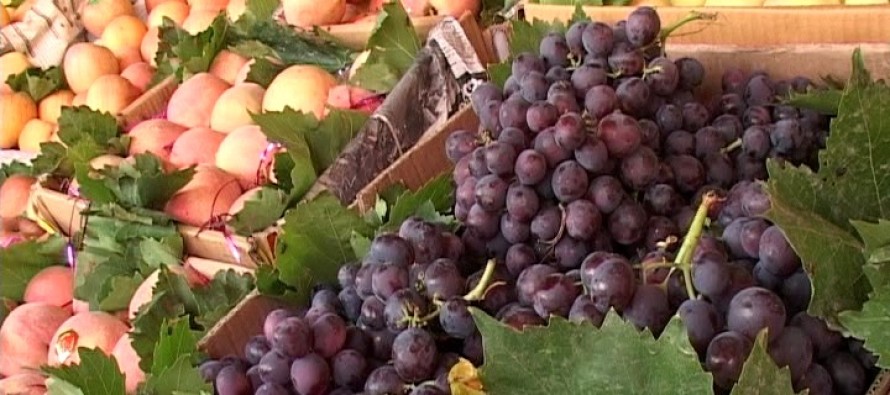 A number of fruit traders in capital city of Kabul started a protest, complaining about lack of access to international markets.
This comes as most of the fresh fruits this year went rotten at warehouses or fields due to lack of access to markets both on national and international levels.
Some traders sell the fruits at meager prices inside the country and incur huge losses. In addition, transport fares, taxes and labor cost have brought some farmers in debt.
Fresh Fruits and Vegetables Traders' National Union head, Akhtar Mohammad Ahmadi, urged the government to address the issue and support domestic products.
Meanwhile, the Ministry of Commerce and Industries said the government should prevent import of low quality products by imposing heavy taxes in order to protect local farmers and traders.
The Afghanistan-India air corridor was recently initiated to enable Afghanistan find access to key markets abroad and boost its exports of dry fruits and carpet industries.
Afghanistan began to look for an air corridor as an alternative trade route to the Afghan-Indian trade land route which faces repeated resistance from Pakistan.
---
---
Related Articles
Funded by the Afghanistan Norms and Standards Department, a USD 5mn fuel-testing laboratory has been set up at the Islam
Pajhwok Afghan News (PAN) reports that residents of Herat have complained about the drastic increase in the prices of  daily-use
Afghan Ministry of Communication and Information Technology said Tuesday that five vocational institutes of the Ministry of Education will have