Afghan-German cooperation paves way for future of technical and vocational education in Afghanistan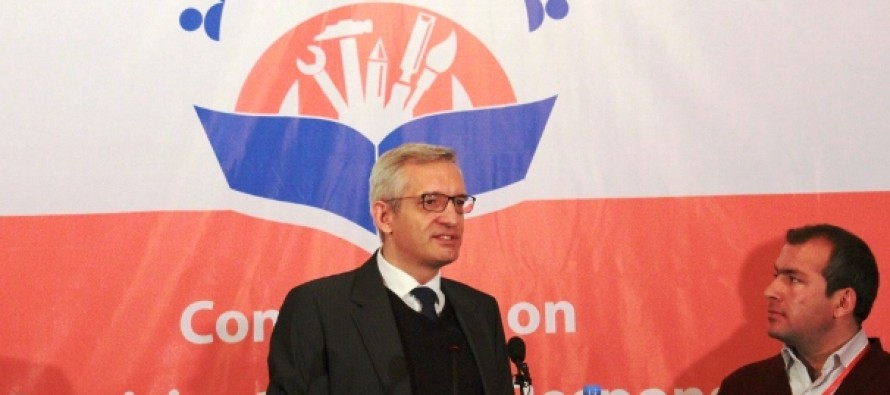 Today marked the start of a two-day conference on public participation and responsibilities in technical and vocational education and training (TVET).
Held by the Deputy Ministry of TVET in partnership with the German Government, the meeting brought together representatives of the education commissions of parliament and senate with stakeholders from various departments and associations to assess the current status of Afghanistan's TVET system and propose recommendations to help develop the system for the country's future economic and occupational needs.
"Development in Afghanistan greatly depends on the development of the education and TVET sector. The assistance we get from the German Government means a lot to us and is of great value to the future of the country," said Asif Nang, Afghanistan's Deputy Minister of Education in his opening speech.
Thanking the German Government for its commitment, he welcomed the long-term exchange of ideas to help give Afghanistan's youth new perspectives for their future.
On his part
ambassador Jäger stated that "a functioning system for technical education and vocational training is an elementary precondition for social integration and economic development." He added that Germany would continue to offer its partnership and sup-port to the ministry, saying, "Technical Education and Vocational Training will remain a focal area for German-Afghan Development Cooperation beyond 2014."
The conference on public participation and responsibilities in TVET is the first of its kind to take place in Afghanistan. The 250 attending guests have been invited to attend from a wide range of organizations with vested interests in a functional system for occupational training. They include Provincial Council members, representatives from the Council of Scholars and Council of Women, heads of provincial education departments and principals of schools/institutes together with civil servants and representatives of Afghanistan's Federation of Craftsperson and Traders (FACT). The two-day agenda includes a range of workshops and breakout sessions on developing management and cooperation models for TVET institutes.
In close cooperation with the Afghan Ministry of Education, the TVET program financed by the German Government promotes technical and vocational education and training in Afghanistan by establishing a sustainable, formal vocational school system. The goal is to help as many young Afghans as possible acquire skills that will improve their chances of finding a job and earning a regular income.
---
---
Related Articles
The Indian government has committed to supporting cricket in Afghanistan by investing USD 1.765mn for the development of cricket infrastructure
Ministry of Agriculture, Irrigation and Livestock officials said that 32 water canals are going to be constructed in 9 provinces.
Afghan Chamber of Commerce and Industries (ACCI) deputy head Khan Jan Alokozay told the Upper House of the Parliament that