Afghan-German cooperation published research paper on Afghanistan's extractive sector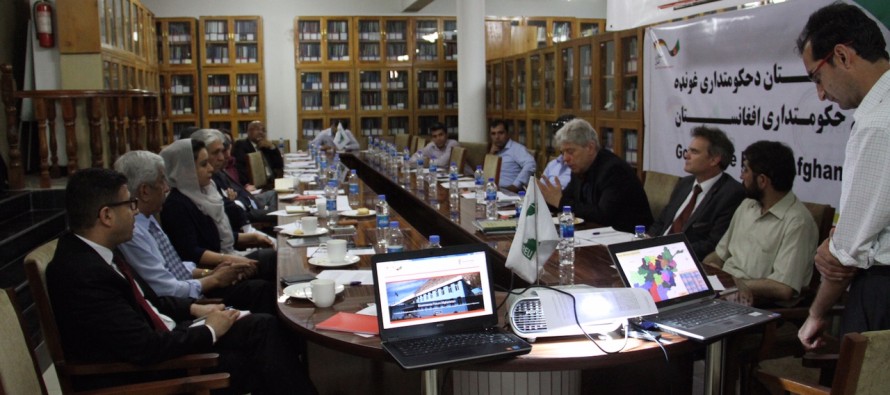 The Afghan-Germany cooperation has published a research paper on mining governance titled "A Balancing Act for the Extractive Sector Governance".
The document was officially launched during a high level meeting between the Afghanistan Research and Evaluation Unit (AREU) and the Deutsche Gesellschaft für Internationale Zusammenarbeit (GIZ) on Tuesday.
The paper is based on academic as well as practical research and interviews. All fieldwork and research was done in late 2015.
Some of the crucial administrative shortcoming addressed in the paper are: corruption, poor access to date, weak regulatory capacity and authority and as well as an insufficient involvement of civil society actors.
The paper calls for review of already existing contracts and for the involvement of civil society members to ensure transparency and accountability.
" This should allow a more progressive implementation and monitoring, building government capacity as well as strengthening coordination and cooperation between the Ministry of Mines and Petroleum and the National Environmental Protection Agency. It should also raise additional awareness of how important public participation is and which methods should ideally be followed," says a press release from Afghan-German Cooperation.
About 20 senior representatives of the Afghan Ministry of Rural Rehabilitation and Development (MRRD), the Ministry of Economy (MoE), Govern4Afghanistan experts, the German Development Cooperation in Afghanistan, members of civil society organizations, stakeholder from the Kabul based international community as well as media outlets attended this event. Attendees engaged in lively discussions and talked about the implementation of the paper's recommendations, discussing challenges and problems mentioned in the paper.
"There is lack of capacity at the ministry and we need to ensure to address this problem", the Deputy Minister of the Ministry of Mines and Petroleum, Javid Sadaat, highlighted at the event.
He emphasised the crucial role of civil society organizations to raise awareness on issues occurring in the extractive sector. He explicitly mentioned the issue of power relations affecting the mining sector in Afghanistan.
The German governance sector coordinator Bernd Messerschmidt stressed the need to continuously follow up on all implementation measures following the publication of this paper. He additionally emphasised the importance of addressing security and corruption problems.
The paper on mining governance will be the groundwork for further dialogue between governmental institutions of Afghanistan inside the donor community and academia. Today's event is part of the two-year project "Governance Forum for Afghanistan: Govern4Afghanistan". It has been launched by German and Afghan partners in order to establish a platform for policy dialogue on critical governance topics in Afghanistan. Researchers and policy-makers from both countries are providing evidence based input to foster the dialogue aiming to strengthen development cooperation in the governance sector.
---
---
Related Articles
IFC, a member of the World Bank Group, has helped Afghanistan's Kabul Municipality develop a simpler, more efficient construction permit
As part of the Afghanistan National Development Strategy (ANDS), Japan pledged USD 20mn in aid to the Ministry of Rural
President Mohammad Ashraf Ghani inaugurated a key hydropower dam in the western province Nimroz. "Inauguration of Kamal Khan Dam is