Afghan Government and international donors meet to promote renewable energies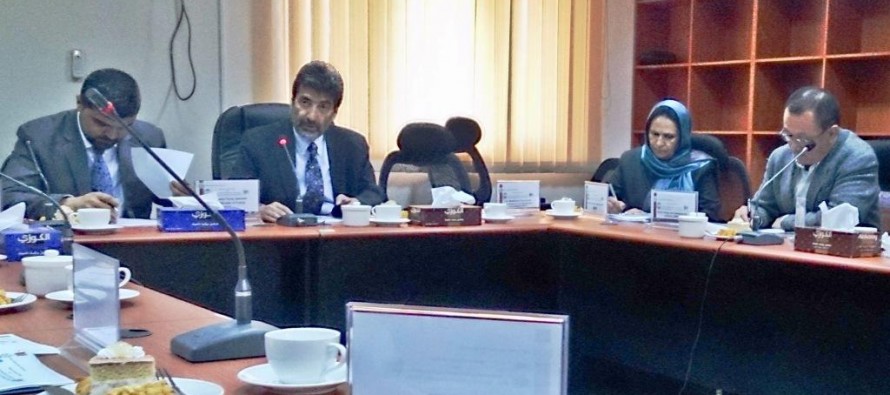 Around 30 representatives from the Afghan Government and the donors met on Wednesday to review the achievements the renewable energy sector had reached in Afghanistan in the past year.
Opening the meeting, Energy and Water Deputy Minister Ghulam Faroq Qazizada said: "The world is moving towards re-newable energy and we want to move along. Last year we were able to develop a huge quantity of renewable energy projects, let's continue to do so."
The donor committee meeting was arranged and coordinated with support from the Afghan-German Cooperation program.
Speaking about Germany's contribution to the renewable energy sector in Afghanistan, Rural Rehabilitation and Development Deputy Minister Tariq Esmati said: "Germany has been very kind. We hope other donors can follow suit."
For the coming year, the Afghan Government and international donor community agreed to keep working together on providing electricity based on renewable energies for Afghanistan. Participants agreed on an action plan of priority measures, which include further coverage and regulation of the sector to meet rural demands for energy provision.
Furthermore, the meeting discussed progress of a vocational training program for solar energy technicians at the Vocational Training Center of the Ministry of Energy and Water (MEW). The centre receives both financial and technical assistance from the German Government, and the curriculum for the solar energy course is in the final stages of development.
The renewable energy sector in Afghanistan is experiencing rapid growth. Several new re-newable energy schemes were installed in the past 12 months, and regulation of the sector has moved forward. A new policy for renewable energies in rural areas is in its final stages, technical guidelines are available for various technologies, including solar PV power or hydro-electric power, and there are planning frameworks for the national and provincial levels for electrifying rural areas with the aid of renewable energies.
As part of Germany's cooperation with Afghanistan, the Deutsche Gesellschaft für Internationale Zusammenarbeit (GIZ) GmbH has been helping the Ministry of Energy and Water and the Ministry of Rural Rehabilitation and Development (MRRD) to coordinate meetings between government institu-tions and donors in the renewable energy sector in Afghanistan. Financed by the German Ministry for Economic Cooperation and Development (BMZ), GIZ provides policy advisory services and technical support for the ministry's institutional and organizational development.
---
---
Related Articles
Agriculture, Irrigation and Livestock Minister Asadullah Zamir announced on Thursday that agriculture projects worth 500mn Afghanis would be launched in
(Pajhwok Afghan News Weekly Price Report) Prices of liquefied gas and firewood jumped and gold rates fell during the outgoing
Ministry of Higher Education – As usual the Asian University for Women (Bangladesh) has generously offered 25 scholarships for Afghan