Afghan government approves fiscal budget for year 1397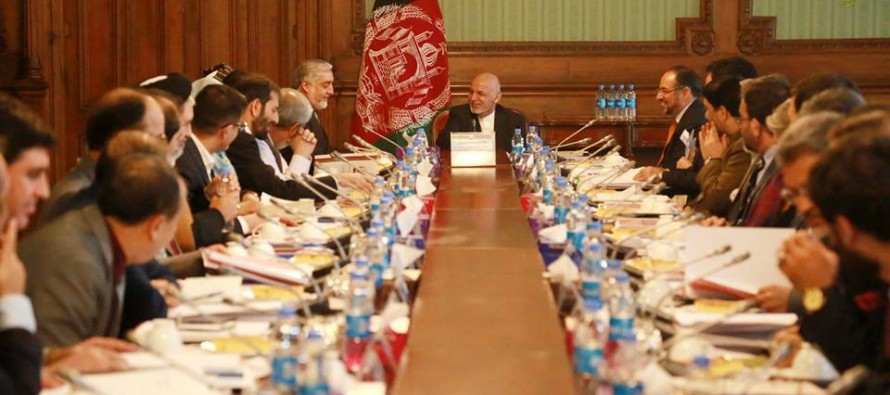 The 1397 fiscal year budget was approved in principle during a meeting of the cabinet of ministers under the chairmanship of President Mohammad Ashraf Ghani.
The budget consists of 357,691,493,000 Afghanis for the development and ordinary expenditures of the government for the upcoming fiscal year. Around 20.3bn Afghanis of the budget will come from domestic income and another 20.7 billion Afghanis from foreign sources.
Afghan finance Minister Eklil Hakimi said the budget includes 267,076,932,000 for ordinary budget and 906,145,610,000 for the development budget with 35,653,209,000 being arbitrary development budget while 54,961,352,000 being the non-arbitrary development budget for the year.
The Ministry of Finance is instructed to come necessary amendments in the budget and reprsent it in the next meeting of the cabinet.
---
---
Related Articles
National Solidarity Program (NSP), working within the framework of the Afghan Ministry of Rural Rehabilitation and Development (MRRD), implemented 11
Three experts on women empowerment and more than 60 journalists gathered at Feyzabad's women's centre to discuss the media's role
The United Arab Emirates  and Afghanistan signed a memorandum of understanding (MoU) on manpower recruitment on the sidelines of the