Afghan government dismisses SIGAR's report on Afghanistan's corruption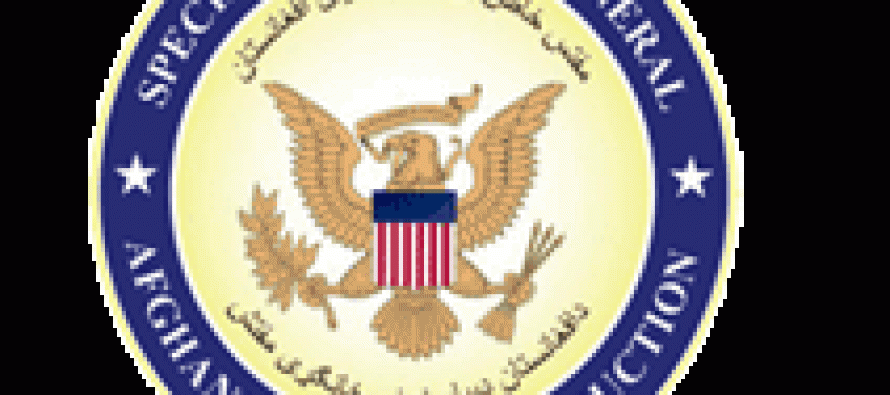 The Afghan Ministry of Finance has denied remarks in SIGAR's latest quarterly report, stating corruption in the country hampering Afghanistan's reconstruction efforts after influx of billions of dollars of aid.
While acknowledging the presence of some degrees of corruption in government original levitra without prescription departments, Afghan officials insist that the institutions have the capability to spend international aid property and in a transparent manner.
According to the Afghan Finance Ministry spokesman Wahidullah Tawhidi, the government has been more effective in spending the foreign aid compared cialis cheap delivery with non-government organizations.
"It is evident form the reports from the World Bank and other international organizations that 85% of the aid spent by the Afghan government get cialis very fast has been appropriate and transparent. On the other hand, foreign aid spent independently by non-government organizations has only been 15% effective."
The SIGAR report also cited a litany of failed anti-corruption efforts, including the following:
"The Afghan Attorney General's Office (AGO) continued to avoid prosecuting significant corruption cases this quarter: it did not prosecute any high-level officials at the national or provincial levels."
The High Office of Oversight for Anti-Corruption's "core functions of combating corruption remained mostly ineffective this quarter, and some have deteriorated."
The U.S. Department of Justice continued its suspension of training of the Afghan government's Anti-Corruption Unit, with the Department of State, noting that training will resume only if its work "is taken seriously."
The Afghan government's Major Crimes Task Force "made no progress" in getting the Afghan Attorney General's office to prosecute the public corruption cases it had developed.
The National Assembly's legislative committee rejected a draft law to strengthen government audits.
"A policy aimed at implementing a merit-based hiring system of provincial and deputy-provincial governors has remained stalled since May 2011, when the policy was suspended."
"The Afghan government's progress in implementing asset verification for government officials continued to fall short of U.S. expectations."
"Customs collections are very susceptible to fraud and corruption at all major entry points, and the Afghan government continued to make little progress counteracting the problem."
And the Afghan government's passport agency "is beset by corruption" with staffers illegally selling passports on the street outside the department.
Meanwhile, a member of the committee for oversight and anti-corruption department of Afghanistan Mohammad Yasin Osmani denied the remarks by the report, adding that the Afghan government's capacity to spend foreign aid has increased.
This comes as the US government has agreed to spend 50% of the foreign aid through the Afghan government.
---
---
Related Articles
The U.S. Agency for International Development (USAID) PROMOTE program launched the Jawana women's leadership skills course with a ceremony at
Under an initiative taken by the Afghan government, around 100,000 Afghans will find jobs in Saudi Arabia and around 10,000
Government authorities have defaulted on paying Da Afghanistan Breshan Sherkat (DABS) USD 77mn (4bn AFN) in electricity bills. DABS Marketing