Afghan government lacks proper strategy for economic development: AISA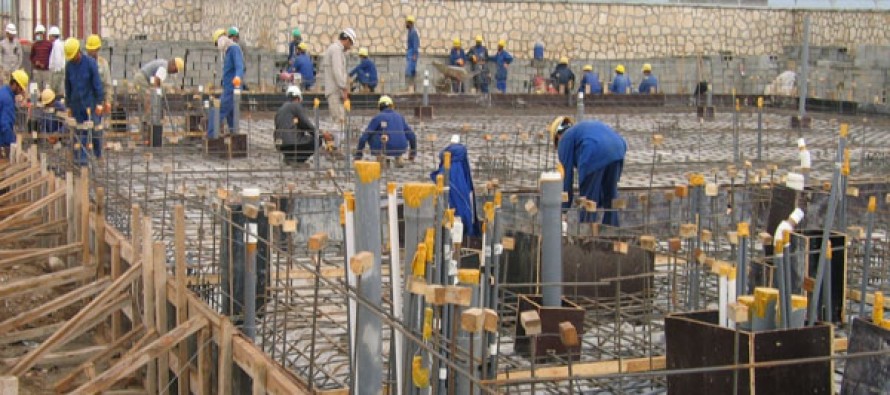 The Afghanistan Investment Support Agency (AISA) accused the government of lacking a property strategy for economic development.
This comes as Afghanistan has witnessed a 30% decline in foreign investment.
Newly appointed AISA chief, Mohammad Qurban Haqjo, said last week that AISA plans to seek amendments to the nation's investment law in an effort to revive investors' confidence and improve investment in the country.
In addition to AISA a number of economic analysts have urged the government to determine priority areas for investment and support enterprises in those areas.
AISA is responsible for provision of licenses to companies wishing to invest in Afghanistan. The Agency also works for promoting and attracting investment in Afghanistan.
In June 2015, The United States Agency for International Development (USAID) announced a new $13.3 million program to make it easier for private sector firms to do business in Afghanistan.
The four-year Afghanistan Investment Climate Reform Program will be implemented by the International Finance Corporation (IFC), a member of the World Bank Group.
The program will work at the national and provincial levels to stimulate economic growth and enhance the country's competitiveness. In addition to Kabul, the program focuses on major economic centers throughout the country, including Mazar, Herat, Kandahar, and Jalalabad.
The program's main goal is to reduce hurdles for new and existing businesses to operate effectively by simplifying regulations and reducing compliance costs by: 1) improving the legal and regulatory framework for businesses at the national and provincial levels; 2) streamlining procedures hampering private sector operations; and 3) encouraging growth and investment in key sectors.
Last year in August, the Afghanistan Chamber of Commerce and Industries (ACCI) published its annual report on Afghanistan's business tendency. The survey indicated a negative business climate for major cities of Afghanistan during the last three months.
The business climate is an indicator for Gross Domestic Product (GDP) growth, constructed from the judgments of company managers using arithmetic mean of balance value of the present situation of their businesses and balance value of their expectations in the next six months.
According to the survey, insecurity is considered to be the first indicator of business climate followed by lack of market and demand, poor infrastructure, administrative burdens and lack of access to finance.
A considerable number of companies reported to be closed or downsized. At least 9.9 percent of the employees of the surveyed companies had lost their jobs in a most favorable season of the year.
To learn more about investment in Afghanistan please visit the following links:
Harakat- Afghanistan Investment Climate Facility Organization
Afghanistan Investment Support Agency (AISA)
---
---
Related Articles
The third economic meeting of Afghanistan and Iran's Joint Economic Committee is going to be held in March 2018 in
Da Afghanistan Breshna Sherkat (DABS) has sent a delegation to southern Kandahar province to discuss power problems in the province.
Kandahar revenue has hit its lowest this year, said a senior customs official. According to the Pajhwok Afghan News (PAN),