Afghan government makes insurance mandatory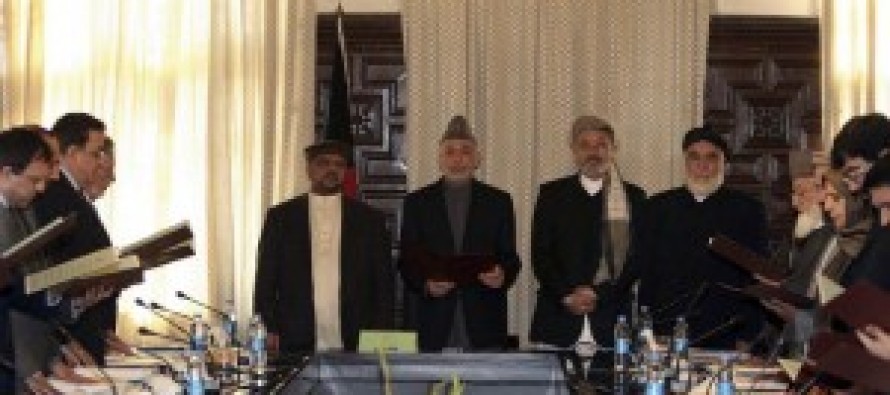 The Minister's Cabinet decided to enforce mandatory insurance law for all commercial markets in the country.
The decision was put forward at a meeting chaired by President Hamid Karzai on Monday afternoon.
The meeting comes after the recent fire incident that broke out in one of Kabul's major commercial zone, Faiz Mohammad Nasiri Market, and inflicted millions of dollars of loss to the shopkeepers.
Earlier this month, a suicide attack destroyed an Afghan fruit juice company and caused a USD 10mn loss.
At the meeting, the concerned ministries were ordered to probe the main reason behind the fire incident and provide the details of their finding to Afghan presidential palace within the next week.
In the meantime Afghan urban development and interior ministries were ordered to survey safety measures in commercial zones including fire precautionary measures.
Afghan finance ministry was also ordered to enforce compulsory insurance for all commercial zones within the next three months.
Insurance is a relatively unknown culture in Afghanistan. The Afghan government has, recently, begun raising awareness about the importance of insurance for Afghan businesses. Security issues, lack of public awareness, and absence of a training center on insurance are the main factors that have slowed down the spread of insurance culture in Afghanistan.
Given the security situation of Afghanistan, the important of property insurance for businesses cannot be overstated.
---
---
Related Articles
The Agence France Presse (AFP) is establishing a permanent fund to receive donations for Abuzar–the only member of Ahmad Sardar's
Pajhwok Afghan News Weekly Price Report Gold, diesel and gas prices decreased during the outgoing week in Kabul, where the
President Mohammad Ashraf Ghani will attend the upcoming 18th Shanghai Cooperation Organization (SCO) Summit in Qin`gdao in China on June