Afghan government must adopt a clear policy to solve the problem of Afghan traders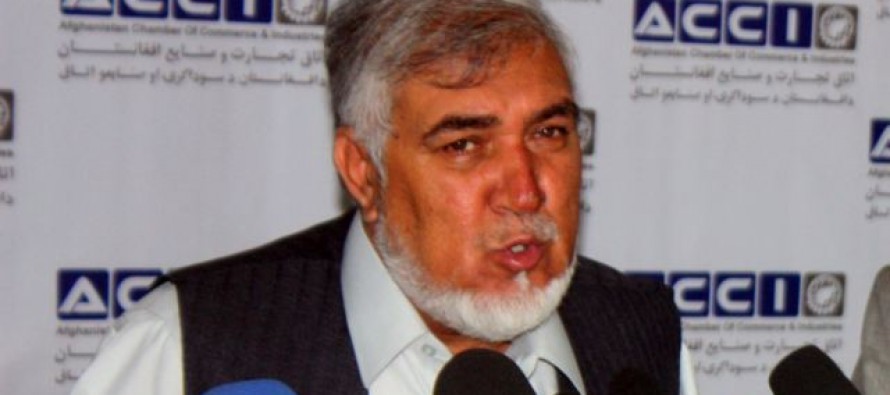 If the terms set forth by America, demanding the Afghan businessmen to cut ties with Iranian companies and banks, Afghanistan will be faced with various economic issues.
Afghanistan Chamber of Commerce and Industries (ACCI) says that a clear economic policy must be adopted in order to solve this issue.
"We request the Afghan government to have a clear economic policy and immediately inform the traders of the demands made by the American government so that we are not at loss. Unfortunately, most of the time, we have been harmed by our neighboring countries. We lose between USD 500-700mn every year to our neighboring countries due to extra trade charges," said Khan Jan Alokozay, Deputy at ACCI.
Mr. Alokozay said that American officials have demanded to cut ties with the Aryan Bank and Iran Central Bank and the oil production company of Abbas port.
According to Mr. Alokozay, America is concerned that Iran uses the revenues generated from companies and banks to enrich its uranium for the purpose of its nuclear program.
Afghanistan receives 15-20% of its oil from an Iranian company that is on the sanction list of the U.S.
Meanwhile, Ministry of Commerce and Industries officials do not consider this a serious issue and say that Afghanistan has more options for importing oil.
However, spokesperson to the Ministry, Waheedullah Ghazi Khail, said the Ministry is making efforts to consult with American officials for resolving the issue.
"We are currently working to find a solution to this problem. Afghanistan and America are considerate of each other's problems and will work together to come to a conclusion soon."
Afghan Foreign Minister, Zalmai Rasool, touched on this issue in a conference yesterday in Kabul with Iran's Foreign Minister.
Lately, Iran has been making efforts to develop trade relations with Afghanistan. Iranian officials recently promised to provide part of the Chahbahar port to Afghan traders.
Some pundits say that Iran and Pakistan have never kept their promises and have always tried to cause hindrances in Afghanistan trade.
---
---
Related Articles
The Ministry of Water and Energy announced Sunday that agreement for the design of a damn on the Farah Rud
Swedish Committee for Afghanistan is funding a 6 month multi-media training project in Balkh province in order to equip females
The Ministry of Foreign Affairs of the Czech Republic announced that their government has approved 75 million kronor equivalent to