Afghan government signs $482.3mn grant with World Bank to fight poverty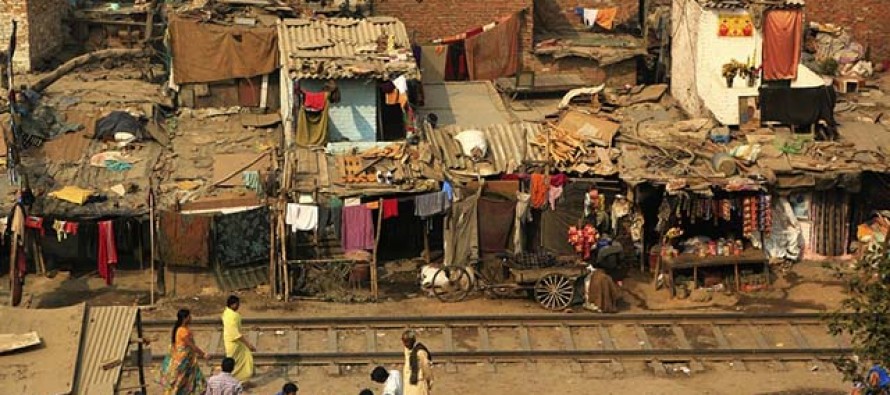 The Afghanistan's Ministry of Finance today signed a financing package of $482.3 million in grants with the World Bank to help the country through a difficult phase in its struggle to end poverty. It signals a long-term commitment by both parties to the country's development and people.
The package will help Afghanistan support communities with refugees, expand private-sector opportunities for the poor, boost the development of five cities, expand electrification, improve food security, and build rural roads. The financing includes grants from the International Development Association (IDA), the World Bank's fund for the poorest countries, as well as contributions from the Afghanistan Reconstruction Trust Fund (ARTF), managed by the World Bank on behalf of 34 donors.
"This package of assistance is a reaffirmation of our joint commitment to address development and economic challenges faced by our people. Better service delivery, improved living conditions and more job opportunities will be created. Our people in both rural and urban areas will be the main beneficiaries of this assistance,"  said HE Eklil Hakimi, Finance Minister of the Islamic Republic of Afghanistan. "All this assistance will be channeled through the national budget and will be spent with full transparency and effectiveness."
The new funding package aims to support efforts of the Government of Afghanistan to stimulate growth and ensure service delivery during a time of uncertainty when risks to the economy are significant. The international troop withdrawal, begun in 2011, coupled with political uncertainties, have resulted in a slowdown of economic growth, while government budget pressures are increasing as security threats mount and drive people from their homes.
"Today's signing of the new financing reaffirms the World Bank Group's commitment to the Afghan people as they strive to overcome daunting development challenges compounded by a difficult security environment," said Shubham Chaudhuri, World Bank Country Director for Afghanistan. "We are encouraged by the government's determination to build upon progress to date in several areas, including institutional reforms, revenue generation, and provision of basic services in health, education, and rural access sectors."
The $482.3 million financing package consists of seven grants:
$172 million in additional financing from IDA ($127.7 million) and the ARTF ($44.3 million) to the Citizens' Charter Afghanistan Project to support communities with internally displaced persons and returnees from Pakistan;
$100 million from IDA to the Inclusive Growth Development Policy Grant to support reforms that expand access to economic opportunities for the vulnerable and promote private sector development;
$20 million from IDA to the Urban Development Support Project to strengthen urban policy-making in national agencies, and reinforce urban management and service delivery in five provincial capital cities;
$60 million from IDA to the Herat Electrification Project to provide access to electricity to households, institutions, and businesses in selected areas of Herat Province;
$20.3 million from IDA to the Afghanistan Strategic Grain Reserve Project to finance establishing strategic wheat reserves and improve the efficiency of grain storage management;
$105 million in additional financing from the ARTF to the Afghanistan Rural Access Project, which aims to benefit rural communities through access to all-season roads.
$5 million project preparation grant from the ARTF to support the establishment of a Women's Economic Empowerment National Priority Programme (WEE-NPP) Support Project, which aims to advance women's access to economic assets and opportunities.
---
---
Related Articles
The Central Asia-South Asia-1000 (CASA-1000) power project is set to be launched in Dushanbe in Tajikistan on Thursday. Afghan President
Afghanistan's first private radio station Arman FM celebrates its 10th anniversary this week. Established in 2003, Arman FM revolutionized media
A national summit of Afghan businesswomen has been launched in Kabul with support from USAID's Promote: Women in the Economy