Afghan government signs power project worth $252mn with Bayat Power Company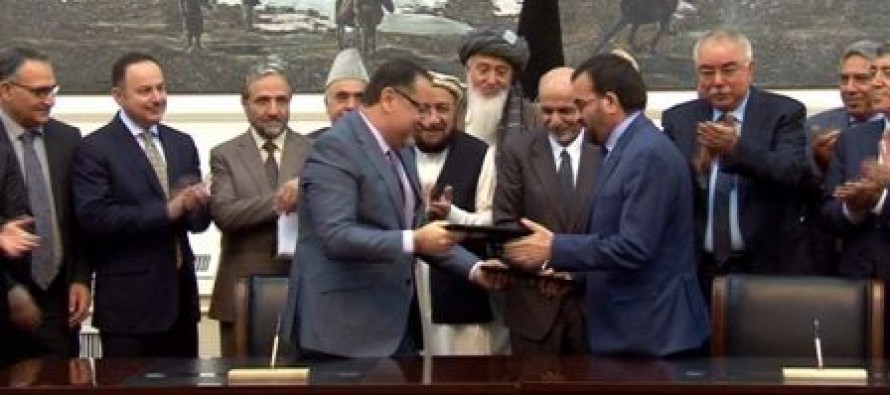 The Afghan government signed a power project worth USD 252mn with the Bayat Power Company.
The contract was signed on Monday at the Presidential Palace between Energy and Water Minister Ali Ahmad Usmani and owner of the Bayat Company, Ihsanullah Bayat.
The program's first phase – Bayat Power 1 – is a 100% equity financed power plant to be located in Sheberghan, capital of Jawzjan Province which will have a 52MW capacity.  Subsequent phases will scale to more than 200MW of capacity, utilizing advanced aeroderivative technology.  The fully completed gas-fired power plant will be able to generate in excess of 200 MW of power and is expected to have an operational life of at least twenty-years.The High Economic Council has already approved the first phase of the project.
"This project — the first privately financed gas-fired power plant in Afghanistan's history — will harness the rich and plentiful gas resources available in the Sheberghan/Yatimtaq Region to help kick-start Afghanistan's journey towards energy independence, help restore our domestic gas-to-power industry and develop our nation's economy,"  Dr. Ehsanollah Bayat, Chairman of Bayat Power stated.  "We look forward to working with the Afghan government, our technical partners, and most importantly, our fellow citizens, in our mission to create jobs and opportunities which benefit the entire nation."
Bayat Energy is Afghanistan's leading Afghan Owned Oil and Gas exploration, Development and Production Company. Founded by Dr. Ehsan Bayat, the Chairman of The Bayat Group, Bayat Energy is a division of The Bayat Group of companies, which include Afghan Wireless Ariana Television and Radio, and additional Construction, Consumer and Logistics Enterprises.
---
Related Articles
Turkmenistan will reduce the price of electricity imported to Afghanistan, according to statement from CEO Abdullah Abdullah's office. The announcement
Afghanistan's House of Representatives has declined the budget for fiscal year 1391 due to "imbalances" in the budget.  The budget
Geologists actually mapping the country's mineral bounty suspect its prime cache of coveted rare earth elements is considerably larger than