Afghan government sings contracts on installation of 289 telecom towers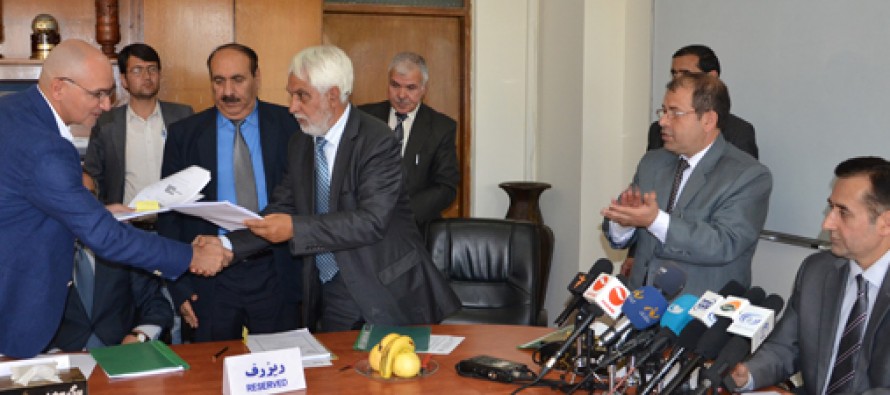 In a bid to deliver better telecommunication services throughout the country, 289 telecommunication towers will be installed in 213 districts and 34 provinces of Afghanistan.
An agreement to that effect was signed between Ministry of Communications & Information Technology (MCIT) and three companies on Wednesday.
The 289 sites are expected to be implemented in remote districts with little or not telecommunication services.
By completion of these projects, about 578,000 of Afghans will benefit from telecommunication services.
According to MCIT Deputy Minister Eng. Baryalay Hassam, the following companies were announced as winners:
Afghan Telecom Company: winner for 192 sites
AWCC Company; winner for 85 sites
Wasel Telecom Company; for 12 sites
---
Related Articles
The value of the Afghani currency continues to drop against foreign currencies amidst the ongoing political tension in the country.
The Narai Khwlai power dam will be constructed at a total cost of USD 20 million in Ahmadkhel district of
In an Afghan capital scarred by years of war, a young Afghan woman has bet $1 million that her countrymen