Afghan government to block routes for Pakistani trucks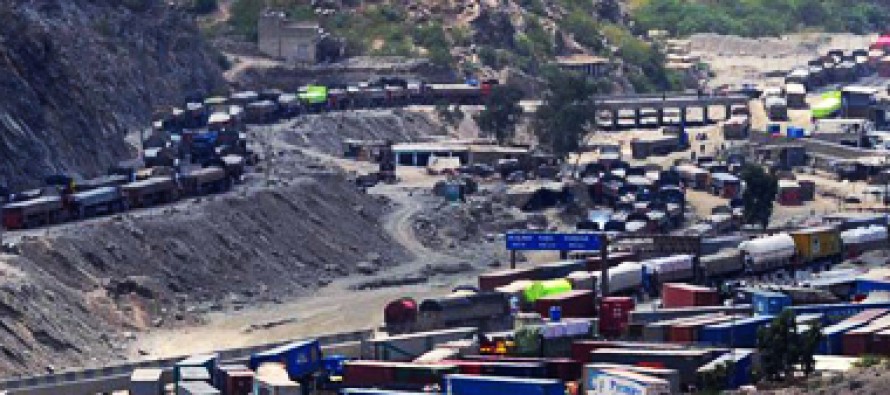 The Afghan government has warned to block the trade routes to Pakistani trucks if Pakistan does not allow Afghan traders' truck to pass through the Waga port in the where can i get cialis next three days.
As many as 2,000 containers loaded with food and non-food items are stuck at the Karachi port over the past two weeks discount cialis due to unjustified hike in the shipping freight rate.
Spokesperson to the Ministry of Commerce, Musafir Qoqandi, said Pakistani officials agreed during the recent transit and trade cooperation conference that Afghan trucks would be allowed to obtain viagra without prescription pass directly through the Waga port in the next three days.
"If Pakistan did not fulfill their promise, Afghanistan would follow the same course and close trade routes for Pakistani trucks," said Qoqandi.
Meanwhile, Afghanistan Chamber of Commerce and Industries (ACCI) have once again expressed their distrust in Pakistan's promises and accused them of not abiding the trade cooperation pact signed between the two nations.
Afghan traders have been facing transit issue with Pakistan despite presence of trade agreements with Pakistan that are aimed at facilitating trade between cialis delivery in 5 days or less the two nations.
Pakistan recently agreed to strengthen economic and bilateral ties on a new set of plans at a meeting where Afghanistan pushed for a proper implementation of the Afghanistan-Pakistan buy online viagra Trade and Transit Agreement (APTTA).
However, Afghan business community always finds Pakistan's promises dubious, as the neighboring country fails to resolve transit issues despite supporting the APTTA.
The APTTA, if implemented indian cialis canada successfully, will be a major breakthrough in tackling cross-border smuggling and increasing government revenues.
---
---
Related Articles
According to reports, 14 million AFN (about USD 250,000) was stolen from a branch of New Kabul Bank in the
The draft for development budget was presented on Monday to the Meshrano Jirga, which inquired the three ministries about their
The Afghan-German Cooperation's program held a three-week mining training for 15 Afghan mines inspectors from different provinces as part of