Afghan government to focus on improvement of IT in education sector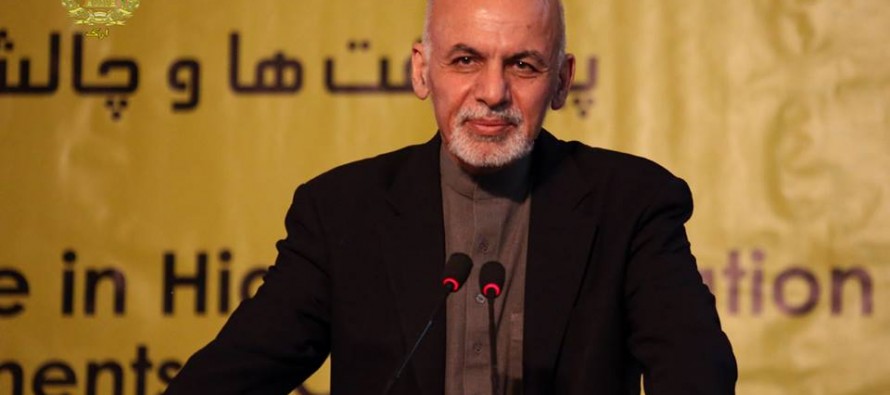 President Ashraf Ghani in his address to the 11th National Information Technology Conference in Kabul emphasized on the need for connecting technology and knowledge.
He instructed the Ministry of Communication and Information Technology (MCIT) to link all universities in the country through the fiber optic internet network.
"Technology makes knowledge easier, faster and more effective," said President Ghani.
He added that his administration would focus on establishing the necessary infrastructure for the knowledge of technology.
Afghanistan celebrates the National Information Technology Conference annually since 2005 with collaboration from the Berlin Technical University.
---
---
Related Articles
Afghan Finance Minister Eklil Hakimi is visiting Georgia  on June 28-29 to confer on trade and economic ties  with the
Ministry of Public Works signed the USD 17.8mn contract of the reconstruction of Doshi-Pulkhurmi road with Nabizada Wardak Construction Company.
Relevant government officials were summoned by the House of Representatives to state the reasons behind the high prices of food